At North Phoenix Pawn, we can hand you a stack of cash for a collateral loan, when you pawn dishwasher or a major appliance.
Specially if your dishwasher is still in its original box it arrived in.  Because our pawnbrokers recognize value when they see it, and know how well dishwashers can retain their value.  So, come on down to our pawn shop and see what kind offer is waiting for you to pawn dishwasher. today!
Here are just some of the brands of dishwashers we offer pawn loans on:
Pawn Dishwasher for the Best Cash Offer Possible
All pawn loans are solely based on the value of the item(s) you have brought in for collateral.  If you are looking to utilize the value of your dishwasher for a temporary pawn loan, North Phoenix Pawn has some advice on how to get the
most cash possible. and put it in your pocket.
Here are our helpful hints:
If it is a brand new dishwasher, bring it in to the pawn shop still in its box.
Ensure that you bring in a dishwasher to pawn, that it is in its very best condition possible.
Bring along the sales receipt from the time of purchase.
Make sure that you have any and all attachments or the kit to install with you when you come to the pawn shop.
At North Phoenix Pawn a pawnbroker will start the assessment to pawn dishwasher with examining the exterior of the dishwasher.  After that, we will confirm that it is in good working order, and then verify the current market value.  Any dishwasher brought in for a pawn loan must have a minimum value of $350 for a pawn loan.  So we do advise that it be one that is new, and still in the box, or at least a high premium dishwasher, with little to no use.
Our assessments on dishwashers are free of charge, and are under no obligation to accept our cash offer. 
Accepting Cash Offer to Pawn Dishwasher
If our cash offer is accepted, we will need a few things to complete the pawn loan.  First, we will need your valid and current Arizona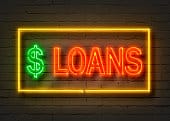 Driver's License.  After that, we will need a few signatures where needed to finish the loan contract.  Once that is said and done, we will count out the offer in cash directly to you.  The entire process can take as little as ten minutes from the assessment to cash in your hands when you pawn dishwasher to our store.
For the duration of the loan, your dishwasher will be kept safe and sound in our secured facility on the premises.  Once the loan and interest is paid in full, we will gladly retrieve your dishwasher and return it to you.
Pawn Loan Terms of Dishwasher
All pawn loans in Arizona, are for no more than 90 days when you pawn dishwasher or any other valuable item.
You can come in at any time during the 90 days to make payments or pay off the loan in full.   There are never any penalties or charges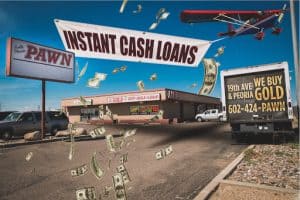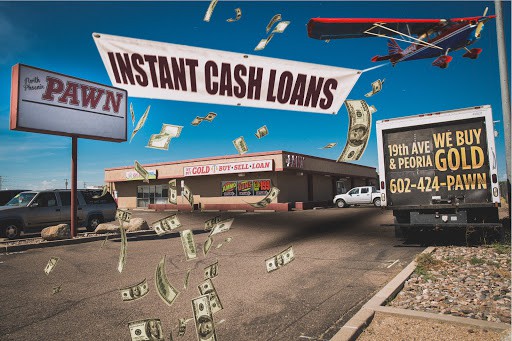 added for satisfying the loan in full early.  As a matter of fact, if you pay the loan in full prior to the 60th day, we will deduct a redemption discount to the total amount due.  Thereby, lessening the out of pocket cost to retrieve your dishwasher.
We do understand that circumstances arise that can keep you from being able to pay off the loan in full by the time the pawn loan expires.  Therefore, we do offer an option.  By paying only the interest accrued to date, we can rewrite the loan for another 90 days.  And, we can do that as many times as you may need.
However, if you find at any time that you are unable to make good on the pawn loan, you can relinquish the dishwasher to the pawn shop.  This will release you from any further obligation to the loan and/or the pawn shop.
North Phoenix Pawn makes the cash you need turn into cash in your hands when you pawn dishwasher at the pawn shop Phoenix residents rely on!