Pawn Sneakers & Air Jordans
If you are in need of some fast cash temporarily, your new Air Jordan's can be your cash source when you pawn sneakers at North Phoenix Pawn.  And why consider pawning your favorite shoes?  Because they can help you acquire the cash you need, without sacrificing them completely.  You'll have 90 days to pay off the loan and retrieve your sneakers from our store when you do.  Furthermore, there is also no better place in the Phoenix area that will beat our offer or turn them into cash loans as quickly as North Phoenix Pawn.
Brands of Sneakers to Pawn for Cash
Pawn Sneakers For 90 Day Cash Loans
Luxury brands of sneakers can be a great source of value to use as security for a pawn loan.  Because depending on the label, condition and
authenticity, they can hold a surprising amount of value.  Here's some tips to ensure that you get the very best offer possible and turn it into the cash you need.
Bring in your luxury sneakers in their very best condition (clean, and no scuff marks if possible).
If you still have the sales receipt, bring it with.
Bring them along with the original shoe box they came in.
If you do not have the sales receipt, we do have the ability to authenticate your designer brand of sneakers, using our Entrupy device. But please note, that using the Entrupy device, has a possibility to incur a charge.
 Assessing and Offers When You Pawn Sneakers
At North Phoenix Pawn, the assessment will begin with the pawnbroker examining the exterior and interior of the shoes, to ensure their value is not affected from their condition.  After that, they will verify the current market value, prior to presenting a cash offer to you.
The assessment to pawn sneakers is free of charge, and free from any obligation from accepting our cash offer.  (However, our assessment does not include the authentication process, if needed to confirm the sneakers are genuine.  The charge to authenticate luxury sneakers is $45, paid before the authentication begins, and does not guarantee verification).
Fast Cash in Your Hands If Offer Is Accepted
If our cash offer is accepted, all we will need to complete the paperwork to pawn sneakers, is your current and valid Arizona Driver's License, and a few signatures.  The entire process can take as little as 15 minutes, from the assessment to you walking out the door with a pocket full of cash!
Pawn Loan Terms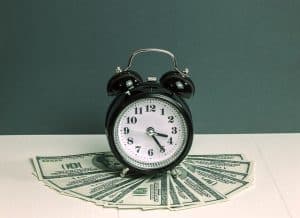 All of our pawn loans are for 90 days.  For the duration of the loan, we will keep your sneakers safe in our secured facility, until your return.
You can pay off the loan in full at any time during the 90 days.  There are never any fees incurred for early payment of the loan.  In fact, if the loan is paid in full prior to the 60th day of the loan, we will deduct a redemption discount from the total amount due.
We do understand that there can be circumstances that may interfere with paying the loan in full by the 90th day.  If that is the case, come on into North Phoenix Pawn and talk to us!  Because, with paying only the interest accrued to date, we can rewrite the loan for another 90 days, and giving you more time to pay off the loan.
At North Phoenix Pawn you can sell or pawn sneakers, and many valuables to our pawn shop for the most cash possible!  Looking for a deal on luxury sneakers, power tools or music instruments?  Then come on in and shop at our store!