Sell Designer Shoes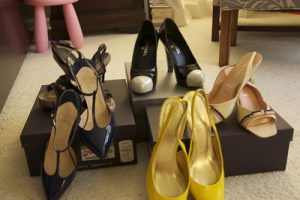 Welcome to North Phoenix Pawn, your premier destination to sell designer shoes, offer the most cash possible and ensure their authenticity with Entrupy.  With our top-notch services and commitment to customer satisfaction, we're here to provide you with a seamless and trustworthy experience.  Therefore, come on down and sell designer shoes and leave with your wallet full of cash!
Brands of Designer Shoes We Buy:
Prada – Louis Vuitton – Gucci – Coach – Valentino – Chanel – Fendi – Chloe – Givenchy – Hermes – Dior – Burberry – Air Jordan – & More!
We Can Authenticate for You to Sell Designer Shoes
When it comes to selling your beloved designer shoes, we understand the importance of finding a reliable and reputable buyer.  At North Phoenix Pawn, we pride ourselves on being a trusted name in the industry, known for our fair pricing, extensive knowledge, and exceptional customer service.  Our goal is to make the selling process as smooth and rewarding as possible.
One of the key concerns when selling designer shoes is ensuring their authenticity.  With counterfeit products flooding the market, it's essential to work with a reputable establishment that can accurately authenticate your shoes.  This is where our partnership with Entrupy comes into play.  Entrupy is a leading provider of advanced technology for luxury product authentication.  By leveraging their state-of-the-art algorithms and high-resolution imaging, we can provide you with reliable and precise authentication results.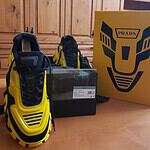 Here's how our process works: when you bring your designer shoes to North Phoenix Pawn, first we will need validation of the luxury footwear to be genuine.  One way that will help immensely, and increase your cash offer is if you do and bring the following:
Take the time to clean and/or polish them, so you present them in their best possible condition (inside and out).
The original shoe box that they came in, along with all the accessories that came in the box.  If you still have the bag, bring that as well.
Bring sales receipt and/or card of certificate of authenticity.  For instance, Prada's card is attached to the front of the box, with description and size of shoe, like the image on the right.
Implementing Our Entrupy App & Device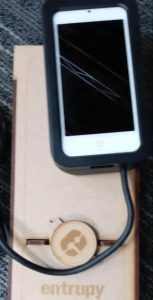 We will thoroughly examine the materials, craftsmanship, and details to ensure authenticity.  If you are unable to provide proof of authenticity with the items above, we will utilize the cutting-edge Entrupy authentication device.  This device captures microscopic images of your shoes and compares them to an extensive database of authentic products.  The combination of human expertise and Entrupy's advanced technology guarantees accurate authentication results.  With a positive result of the analysis, we will be able to continue the assessment.
If we need to utilize our Entrupy device, there is a fee of $45 for most pair of shoes, that is non-refundable, whether the shoes are authentic or not.  (Hermes authentication is $169 per pair of shoes).
Assessing the Offer to Present to You
Apart from ensuring authenticity, we are committed to offering fair and competitive prices for your designer shoes.  Our team of experienced appraisers stays up to date with market trends, brand value, and demand, enabling us to provide you with an accurate appraisal and a fair offer.  We take into account the condition, rarity, and desirability of your shoes, and verify what their current market value is, to ensure that you receive the best cash offer around.
Our assessments to pawn or sell designer shoes are free of charge, and are never under any obligation to accept our cash offer. 
Why Choose North Phoenix Pawn?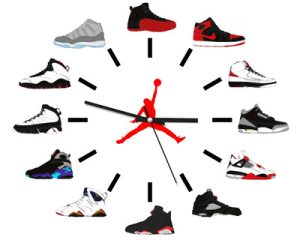 What sets us apart from other places to sell designer shoes is our dedication to customer satisfaction.  We value your time and strive to make the selling process quick and hassle-free.  Our friendly and professional staff will guide you through each step, addressing any questions or concerns you may have.  We believe in building long-lasting relationships with our customers, and that starts with exceptional service.
In addition to our expertise in authenticating and purchasing designer shoes, North Phoenix Pawn offers a secure and discreet environment for all transactions.  We understand the sentimental and monetary value of your shoes, and we handle every transaction with utmost care and confidentiality.
So why choose North Phoenix Pawn to sell designer shoes if you need cash?  Because we offer our trusted reputation, precise authentication technology, competitive pricing, excellent customer service, and a secure transaction process.  Your satisfaction is our priority, and we're committed to delivering an exceptional experience from start to finish.  In the end, you will know that we are the Designer Shoe Pawn Shop of choice and more!
Visit North Phoenix Pawn today to sell designer shoes and turn them into cash in your hands, in as little as 15 minutes!