Authenticate Luxury Items
If you have ever purchased a Chanel purse, and thought the price was too good to be true, authentication services can
verify if it is genuine or not, and put your mind at rest.  And here at North Phoenix Pawn, we are equipped to authenticate many designer brands of shoes, belts, handbags, wallets, and more, for a nominal fee.   Our authentication process takes as little as 15 minutes, and guarantees its results.  If the luxury item is confirmed to be genuine, we can also provide a certificate of authentication for you to have for your records.
Why Are Authentication Services Needed?
The reason certain luxury brands can be thousands of dollars for one item, is their quality.  They take their time piecing them together, using only the finest of materials to create shoes, handbags or accessories.  And with these branded items, they are a symbol of class, elegance and elevate one's status.
For instance, Louis Vuitton handbags are all hand made, and made of the highest quality of materials.  In addition, it takes three to four
hours to assemble one handbag.  Therefore, many are released as limited editions.  This, and their attention to detail, keeps the demand high for their line.  Likewise, this brand originated in Paris (known as the fashion capital of the world), in 1854.
With their legendary status, when a new item is released, their loyal customers are notified instantly, and the binge buying begins immediately.  Most importantly, Louis Vuitton items are never discount their retail items, and anything that doesn't sell is sent back to the company.  Lastly, this brand is the most counterfeited in the fashion and designer industry.
Authentication Services & Assessments
At North Phoenix Pawn, we have invested in the Entrupy device and application for our pawn shop to use.  Because out of all the valuable
items that are brought into our store, luxury items are copied and mass produced fraudulently all the time.  Some of these knock offs are slightly less than genuine items, and sold to the public.  While others are very cheaply made and sold at discount stores.  And this tool verifies whether items that are brought in to our pawn shop are genuine or not.
How does the Entrupy device work?  Simply put, we send multiple sample images of the item with the device that are microscopically analyzed securely in the Cloud.  And through AI and the proprietary algorithms trained from a database of millions of confirmed authentic and confirmed counterfeit items of luxury brands.  With these algorithms, they can verify or give an "unverified" result in just a few minutes.  In addition, every analysis and image sent, adds to the secured database in the Cloud, and continues to train and strengthen the algorithms in the system.
Fees for Authentication Services
Whether you are just looking to authenticate your handbag, or would like to either pawn or sell it, we do charge $45 per item of most luxury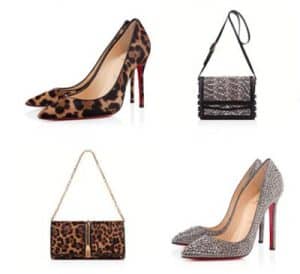 brand items.  Although, any items with the Hermes brand name brought in for authentication, we charge $169 per item.  The fee is collected prior to the authentication process, whether it is a genuine item or not.  However, if it is determined that it is a genuine pair of Prada shoes, Entrupy offers a certificate of authentication for you to have and keep.
 AUTHENTICATION SERVICES AVAILABLE ON THE FOLLOWING LUXURY BRANDS
BALENCIAGA – BOTTEGA VENETA – BURBERRY – CELINE – CHANEL – CHLOE – COACH – DIOR – FENDI – GOYARD –  GUCCI – *HERMES – LOUIS VUITTON – PRADA – SAINT LAURENT
*Hermes authentications are $169 per item.  All other luxury and designer brands authentication services are $40 per item.
Authentication Services Near Me for Designer Sneakers Too
North Phoenix Pawn also offers our authentication services for designer sneakers as well.  Whether they are Air Jordan's or Louis Vuitton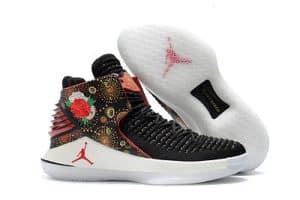 sneakers, we can verify if they are the genuine brands or not.
And why?  Because designer sneakers are another symbol of status, but in streetwear form.  Thereby, even the reselling of these brand names of shoe wear is a multi-billion dollar industry worldwide.  Therefore, once again, because of their retail price and popularity, making them targets for counterfeit apparel as well.
North Phoenix Pawn offers authentication services for the most renowned luxury accessories for a nominal fee.  Which is just another reason we are the pawn shop that Phoenix residents can rely on for quality services, and the best offers possible!