Pawn PlayStation 5 for Fast Cash
If you are looking for some fast and solid cash today, you can pawn PlayStation 5 based on the value it still retains.  But, maybe you are still uncertain which pawn shop to go to.  The most reliable pawn shop in the North Valley for accurate assessments and great service is  North Phoenix Pawn.
Our goal is to make sure that we consistently provide the best cash offers possible, and transforming them into cash in your hands.  Therefore, come on in to our pawn shop and see what offer awaits you!
Assessment to Pawn PlayStation 5 & Gear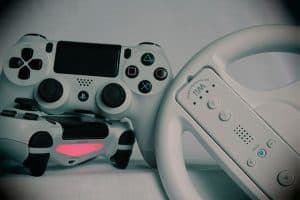 To get the best offer viable, it starts with finding the value of the game gear from the assessment.  At North Phoenix Pawn, our staff is focused and skilled to accurately valuate your PS5, and present the highest offer possible.  In addition, we think it is important to provide you with some helpful hints to increase the offer you receive.
Tips to increase the offer to pawn PlayStation 5:
Bring in your PS5 and gaming gear in its best possible condition.
Gather any and all accessories, controllers, cords and adapters the PS5 came with, and bring them to our store.
In addition, bring any accessories you bought separately along with you.
If you still have the sales receipt and/or original box the gaming system came in, bring them as well.
All of our assessments on PlayStation 5s and accessories are free of charge, and free from obligation to accept our offer.
PS5 Pawn Loans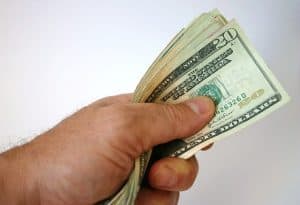 If our offer is accepted, we will need your current and valid Arizona Driver's License and a few signatures.  After that, we will count out the offer in cash and hand it straight to you.  From start to finish the entire process can take as little as ten minutes from assessment to cash in your hands.
All pawn loans are for no more than 90 days.  For the duration of the loan, we keep your PlayStation 5 and gear safe and secure in our locked storage facility.  Likewise, the day you come in and satisfy the loan, we will retrieve your gaming gear and return it to you, in the same condition it was received.
You are more than welcome to pay the loan in full at any time during the 90 days.  In the end, if you payoff the loan prior to the 60th day, we deduct a redemption discount from the amount due.
However, if you are unable to pay the loan in full by the 90th day, no worries.  With paying only the interest accrued to date, we can rewrite a ticket to pawn PlayStation 5 for another 90 days.
Why Choose North Phoenix Pawn?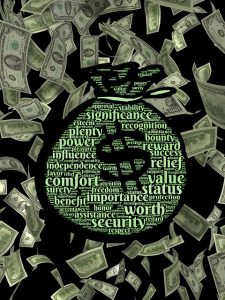 If you acquired a PlayStation 5 back in 2020 or 2021, you are most likely a die-hard gamer.  You might have framed it as "got to pass some time away, somehow, while we are tasked to stay in our homes.  But, they were flying off the shelves, and there was a high demand for over 18 months.  Therefore, even if you are in need of cash, the thought of selling it, is not something you are willing to consider.  And rightfully so.
Unfortunately, most pawn shops offer far less to pawn your PS5, compared to outright buying it, or any other valuable item from you.
At North Phoenix Pawn, we believe that you should not have to sacrifice something completely if you are not ready to, no matter what the circumstance.  As a result, our cash offer to pawn PlayStation 5 is only slightly less than selling it to us.  In addition, our pawn ticket charge is a flat rate.  Which allows you to bundle multiple items under one pawn ticket, and the fee is still only $5 per ticket… Not per item.  $5 per ticket.  Because we are here to help you if we can, and to the best of our ability when we do!
Stop in and see for yourself all that North Phoenix Pawn has to offer Phoenix residents when they sell or pawn PlayStation 5, gaming consoles and gaming gear!