Sell Native American Jewelry
When you are in need of cash, you can find that there is a lot of value from the southwestern culture and artistry.  You will see that for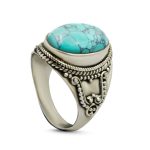 yourself when you sell Native American jewelry you've collected over the years.  Specially when there are renowned artists that have made a name for themselves, that you might have bought without realizing it.  Therefore, if you are needing some fast cash, or just looking to thin out your jewelry collection, bring your pieces into North Phoenix Pawn.  Because we gladly make the best offers possible become cash in your hands in mere minutes!
Assess & Sell Native American Jewelry
When you look at Native American jewelry, specially Hopi, Navajo or Zuni jewelry, you can see how distinct and significant these pieces of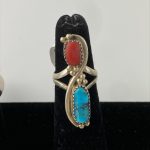 fine jewelry truly are.  Because there are pieces that date back hundreds of years, from right here in the Southwest Region of Arizona.  Thereby, with each piece leaving its mark of the heritage and culture of the past to be passed to and through the present.  These treasure troves were worn and adorned by the tribe's members, or made to trade and barter for the things they would by from the open market.
At North Phoenix Pawn, we recognize these are not only significant historically, but also sought by many to this day.  And that is why we offer the most cash possible when you sell turquoise jewelry to our store.
We Specialize in the Following Jewelry, Belt Bucklers and Bolos Made of Gold or Silver at Our Pawn Shop:
Navajo
Hopi
Zuni
Cherokee
Apache
Tohono O'odham
Tonto Apache
Recognizing Native Hallmarks & Artists
Hallmarks on jewelry signify the purity of the silver or gold that the jewelry was made from.  Native hallmarks can identify the tribe that they came

from, and also distinguish the artist themselves at times.  Depending on the tribes practice, determines the way they mark their jewelry pieces.  For instance, the Hopi tribe mark their jewelry with symbols, rather than initials when they sell silver jewelry and gold jewelry.
If any piece of native jewelry is in question of being from a sought after jewelry artist, our pawnbroker will seek to answer that question for you.  Therefore, we will reference any and all distinguishing marks and noted pieces that are known to be in circulation.  If you have any certificate of authentication, noting when and who made your native jewelry, please be sure to have it with you.  This not only can be a form of verification, but will also increase our cash offer.
The Purity of the Precious Metal & Its Weight
From the hallmark, our pawnbroker will be able to verify the purity, to accurately assess your jewelry for an offer.  Our associate will use a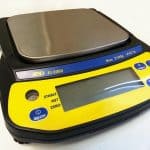 touchstone to retrieve some flakes to sample, with our acid drop test.  This touchstone in no way affects the aesthetic appeal of your jewelry.  It actually keeps it out of harms way from reacting to the drops of testing solution.   After the fineness of the gold or silver jewelry is made of, we will weigh it and refer to the daily spot price.
Once we have all of the information gathered, North Phoenix Pawn will calculate the cash offer, and present a cash offer to sell Native American jewelry to our store.
Turning Our Offer Into Cash In Your Hands When You Sell Native American Jewelry
Whether your jewelry has a beautiful inlay of red coral, black onyx or turquoise, our pawn shop seeks to buy any and all Native American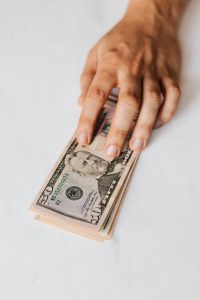 jewelry that you have.
Once our cash offer is accepted, we will need your valid and current Arizona Driver's License and your signature to finalize the paperwork.  After that, we will count out our offer in cash and hand it directly to you!  The entire process can be completed from assessment to cash in as little as ten minutes.
North Phoenix Pawn continues to make fast cash available to you, as well as keeping us recirculating our history with buying, pawning and selling Native American Jewelry in Arizona!