Sell Paint Sprayer
Owning a paint sprayer can save you countless hours on large painting jobs, and look quite professional when completed.  Whether you have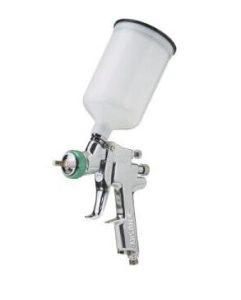 a compressed air, HVLP or airless paint sprayer they can be very useful.  Although, when you are in need of cash, they can also be very useful to get the cash you need.  Specially, if you sell paint sprayer to North Phoenix Pawn.  Because we will assess your paint sprayer free of charge, make the best offer, and turn it into cash in your hands in just minutes!
PAINT SPRAYER BRANDS WE BUY:
Assessment to Sell Paint Sprayer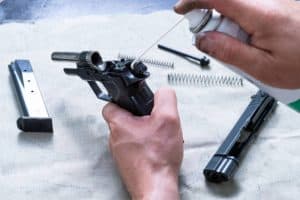 All of our assessments on paint sprayers at North Phoenix Pawn are free of charge, and free from obligation of accepting our offer.  When you arrive at our location with your painting equipment, an associate will be happy to begin valuating it to calculate a cash offer.
The valuation will begin by looking over the exterior of the paint sprayer equipment and make sure all accessories are present.  Because any excessive wear and its visual appeal are considered in its resale value.  In addition, the paint sprayer will be powered up to test that all of its functions work properly.  After that, our associate will reference what the current market value of that make and model.  Finally, based off the above factors, you will be presented with the best possible cash offer.
Tips that can increase our cash offer:
Make sure that your paint sprayer is clean inside and out, and presented to our associate in its best possible condition.
In addition, make sure that all the accessories and attachments that came with it at the time of purchase, are present.
Likewise, bring along any and all accessories you bought separately for the paint sprayer.
Finally, if you still have the sales receipt, and/or the original box the equipment came in, bring them with you as well.
Click on the bottom right of the screen to contact an assistant via live-chat.  Because they can answer any questions you have,  and  start the process on-line before you arrive at our store!
Have Cash In Your Hands In Just Minutes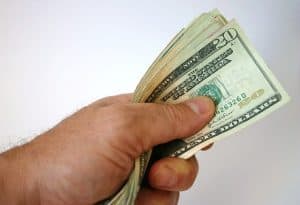 Once our offer is accepted, we will need your valid and current Arizona Driver's License and a few signatures.  After that, we will be count out in cash our offer directly to you! From the start of the assessment to counting out the cash can take as little as 10 minutes.  Because we also believe that time is valuable as well, and won't waste it needlessly.
Pawn Paint Sprayers
If you are looking for options so you do not have to sell paint sprayer, North Phoenix Pawn has collateral loans.  For almost the same offer, we can offer a pawn loan on your paint sprayer.  Therefore, giving you the cash you need and time to pay the loan back in full.  So consequently, you can all of your needs met and have your paint sprayer back in 90 days or less!
North Phoenix Pawn is the premier choice for the most amount offered to our customers whether you want to sell or pawn your valuables!  North Phoenix residents know that we are the pawn shop they can rely on when they need cash the most!