Pawn Instruments for Cash
Whether you play the cello, saxophone or guitar, you know that their value can get you the cash you need if you pawn instruments at North Phoenix Pawn.  Because, we understand that you cannot sell something that means so much to you, yet need a means to get the cash you need.  Our pawnbrokers are skilled at assessing value, and turning it into cash in your hands.  With over 25 years of experience in the business, we are the premier pawn shop Phoenix residents can rely on for the best cash offers!
Instruments to Pawn
Stringed Instruments – Woodwinds – Brass – Keyboards – Percussion
Pawn Instruments Vs. Sell Instruments
When you sell an instrument, that means that once there is a transfer of cash for that item, it is no longer yours.  And that you are willing to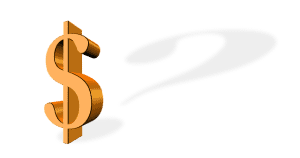 part with it permanently.  However, when you pawn instruments, you are able to utilize the value that it retains, and secure a 90 day cash loan within just minutes.  In addition, for the duration of the pawn loan, we will keep your valuable instrument safe and secure in our facility.  When the loan is satisfied, we will retrieve your violin and case, and return it to you, in the same condition as the day you brought it in.
Assessments to Sell or Pawn Instruments
Whether you sell or pawn instruments, the assessment process does not vary.  At North Phoenix Pawn, our associate will examine the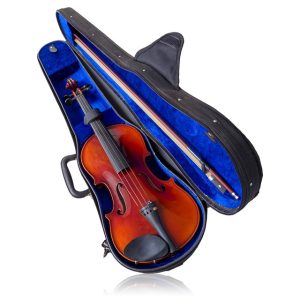 aesthetic appeal of your instrument, and have to consider if there are any scuffs or marks that could affect its value.  Next, it is plugged in, and confirmed that everything is in good working order, and then refer to the current market value of the same make, model and features of the item.  After that, our pawnbroker will present our cash offer to you.  Our offers to pawn instruments to our pawn shop are almost the same amount as selling them outright.
Tips to Increase Your Cash Offer:
Bring your musical instrument into North Phoenix Pawn in its best possible condition.
Make sure that you have all the accessories it came with, and bring it in its case to store it in.
If you still have the receipt or certificates of authentication for the instrument, bring them with you as well.
If our cash offer is more than the cash you need, we do advise that you only take the amount you need.  Because the more you borrow, the more you will pay in interest that accrues.

Click on the bottom right of the screen and you will be connected with an assistant via live-chat.  Our assistant will be more than happy to answer any questions you may have, and even begin the process online before you arrive at our pawn shop.  
Terms When You Pawn Instruments
Once our cash offer is accepted, North Phoenix Pawn will need you to provide a few signatures, and your current and valid Arizona Driver's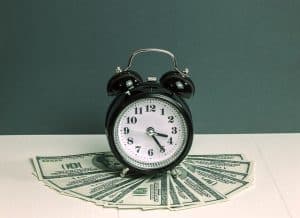 License.   After that is said and done, we will count our offer in cash directly to you.  From the beginning of the evaluation, to having the cash in your hand can take as little as 15 minutes or less at our pawn shop.    After that, our pawnbroker will place your instrument in our secured facility in the back, where it will stay until your loan in paid in full.  Once your pawn loan is satisfied, we will retrieve your belongings and happily return them to you.
At any time during the pawn loan, you are more than welcome to come in and pay off the loan in full, or make payments towards the balance.  There are never any penalty fees or charges incurred for early payment of the loan.  In fact, if you satisfy the loan prior to the 60th day of the contract, North Phoenix Pawn will deduct a redemption discount from the total amount due.
If you are coming up on the 90th day of the pawn loan, and realize you need more time, we can work with you, to give you more time.  Paying only the interest accrued to date, we can rewrite the loan for another 90 days.  Or, at any time during the pawn loan, you are unable to pay off the loan, you can relinquish the guitar to our store, and relieved from any further obligation to to the pawn loan.  This is never our goal, but we do understand that sometimes paying off the loan is just not possible.
North Phoenix Pawn continues to be the pawn shop Phoenix residents can rely on for the best cash offers in the valley when the pawn instruments and valuables with us!