Pawn Appliances for Short Term Cash Loan
If you are needing cash, you can pawn appliances, household or kitchen for cash.  And where better to bring them for a pawn loan than North Phoenix Pawn?  Our pawnbrokers know where and how to find the value, and put the cash in your hand in just minutes!  Whether you have a convection oven, a microwave, espresso maker, or blender, don't hesitate to bring it into our store for a pawn loan.
Major Appliance Brands We Offer Pawn Loans On:
GE
Vitamix
And Many Many More!
Any major appliances need to hold a resale value of $350 or more, and/or still in their box to pawn at North Phoenix Pawn.  
How to Get the Most Cash Possible When You Pawn Appliances
At North Phoenix Pawn, we feel that it is important to help you get the most cash possible if you want to pawn an appliance for a cash loan.  So consequently, we include the most helpful hints possible.
Bring your appliance still in its box, and with all of its accessories it came with.
Have the invoice or sales receipt from the date of sale on you when you come into the store.
Do not forget the manual for installation, as well as directions on how to use.
If you bought the installation kit, bring that with it as well.
Our pawnbroker will verify that all of the appliances accessories are accounted for, that it is in good working condition and the current market value.  Once we have all of those factors, you will be presented a cash offer.
Click on the bottom right of your screen to contact us via live-chat.  One of our assistants will gladly answer any questions you may have.  In addition, they can start the process online before you even arrive at our pawn shop to pawn appliances!
Accepting Our Cash Offer
Once our cash offer is accepted for a cash loan to pawn appliances, we will need a couple of things for you to provide.  First, we will need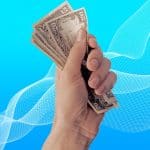 your valid and current Arizona Driver's License.  Secondly, we will need a few signatures where needed.  After that, we will count of our cash offer directly to you.
The entire process can take as little as 10 minutes to have the cash you need right in your hands!  So, even more of a reason to take advantage and pawn appliances at the pawn shop near me!
The Terms to Pawn Appliances
All pawn loans in Arizona or for no more than 90 days by law.  For the duration of the pawn loan, we will keep your valuables safe and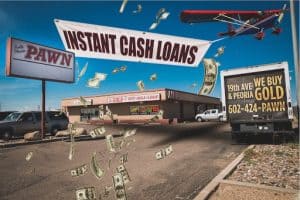 secure in our locked facility, and in the condition you brought it in.
You can come in at any time during the 90 days to pay the loan in full and retrieve your appliance.  There are never any fees or penalties for early payment of your pawn loan.  In fact, if you satisfy the loan prior to the 60th day, we will deduct a redemption discount from the total amount due.
However, we also understand that sometimes you need more than 90 days to pay the loan in full.  Therefore, by paying only the interest accrued to date, we can rewrite the loan for another 90 days.
When the loan is satisfied, we will retrieve your appliances and hand them back to you in mere minutes.  Because, there is nothing better than knowing that we helped you get the cash you need, without sacrificing your new appliances.
North Phoenix Pawn is the best place to go to buy, sell or pawn appliances in the Phoenix area!