We Provide 90 Day Collateral Cash Loans Phoenix Az
When you have an unexpected bill that needs immediate payment and no time to waste waiting for a loan approval, you can rely on North Phoenix Pawn to help you get the cash you need!  Because, for over 25 years we have continued to be the premier pawn shop in North Phoenix, by providing multiple ways to get the cash you need within 15 minutes or less!
What Are Unsecured Cash Loans?
An unsecured loan, are personal loans that determine the ability to lend to a person, based on their credit score, job history, monthly income and more.  To seek approval, you must meet their requirements regarding your credit score, proof of employment and financial information.  Unsecured cash loans do affect your credit score.  Because they are disclosed to the public, are reported to the credit bureaus, and affect your credit score.  Therefore, based on how timely your payments are made, it will be reflected on there, for all to see.
Interest Rates on Personal Loans
Personal loans or cash-advance loans can have interest rates that range from around 4% to 36%, based on your credit score.  But the average interest rate for most loans are 10% to 13%.  Although, the lower your credit score, the higher the interest rates will be, as are the penalties for defaulting on the loan.
What Are Secured Cash Loans?
If you are looking for a secured cash loan, the borrower brings in their valuable item(s), and the lender bases the cash offer on the condition and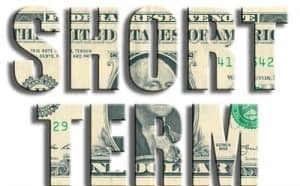 current value of the item in question.  Once an assessment of the valuable is completed, an offer is presented to the borrower.  The assessments are free of charge, and free of obligation to accept the offer.  Collateral loans are private and discreet, and never affect your credit score or rating.
Interest Rates on Pawn Loans
Pawn loans are short term collateral loans, that cannot exceed 90 days.  The interest rates are regulated by the Arizona State Legislature.  Under Trade and Commerce, Title 44 Article 3, 44-1626,  Within the multiple regulations, the interest rates are set at a limit for the first two months, and a separate interest limit for the last month.  In addition, there are never any fees incurred for early payment, in full, of the loan.
These types of quick cash loans are very useful when you have an unexpected household emergency, as well as those that need cash loans for bad credit scores. 
Where Can I Borrow Money Immediately?
North Phoenix Pawn is where you want to go for application online fast cash loans, Phoenix Az!  Because our store provides free assessments of your valuables, presents the best offers possible, and then count out the cash to you in a fast and efficient manner.
We Provide Short-Term Loans On:
Gold, Silver, Platinum Bullion & Coins – Jewelry – Diamonds – Electronics – Musical Instruments – Handheld, Power, Cordless & Air Tools – Horse Trailers
Luxury Handbags & Accessories – Gaming Consoles – Sporting Equipment – Firearms – And More!
How Can I Get Money Today?
That's simple.  For quick cash loans near me, gather your valuable belongings, along with any accessories that came with it when purchased, and bring it into North Phoenix Pawn.  Make sure that you present it in its best possible condition.  Likewise, bring along the sales receipt and/or the original packaging it came in, if possible (because these items can help increase your offer).
The Assessment & Cash Offer
At North Phoenix Pawn, all of our assessments are free of charge, and free from any obligation to accept our cash offers.  And, from the assessment to having cash in your hands can take as little as 15 minutes or less.
Depending on the item you bring in, will determine what is examined during the assessment.  For instance, a gold engagement ring analyzes the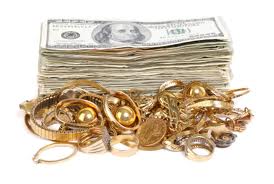 purity of the gold used, and its weight.  After that, the pawnbroker examines the diamond and grades it based on the 4 C's, created by GIA, (and used worldwide).  While assessments on electronics are based on their visual appearance, if all the accessories are accounted for, and if all the functions are in good working order.
Next, we take a look at what the current market value is of the same make and model of the item.  Or, for precious metals, we reference to the spot price, to determine the best offer possible to present to you.
Our offers at North Phoenix Pawn average 50% – 75% of an items resale value.
Live Chat
You can click on the bottom right of your screen, to reach a customer assistant online with our live chat.  You can get the answers to any questions you may have, and they can even begin the process before you even arrive at our store.
The Terms of 90 Day Cash Loans
For the duration of the loan, your valuables are kept safe and sound, in our secured facility, waiting for your return.  Within minutes of paying the loan in full, our pawnbroker at our pawn shop, will retrieve your item, and return it to you in the same condition when it was brought in.
Our secured cash loans give you 90 days to satisfy the loan, and retrieve your belongings.  Although, you can pay back the loan at any time during the 90 days.  There is never any fees or penalties for early payment of your loan.  In fact, if you pay off the loan in full, prior to the 60th day, we deduct a redemption discount, from the total amount due.
However, we do understand if circumstances have risen, making it difficult to pay off the loan within the 90 days.  Therefore, we can and will work with you.  By paying only the interest accrued to date, North Phoenix Pawn, can rewrite the loan for another 90 days.  In addition, we can do this as many times as you may need.  Or, you can choose at any time during the loan, to relinquish the valuables to our store.  After that, you will no longer have an obligation to the loan or to the store to repay the loan.
North Phoenix Pawn provides quick cash loans for bad credit, no credit and good credit.  Complete the application below to begin the process!
ezlocal-qr-sign