Pawn Snap-On Tools
If you are a mechanic, your collection of Snap-On tools are your pride and joy.  Even in a time when you are needing cash the most, there is no way you'd sell them.  Although, you can utilize their value, pawn Snap-On tools and get the cash you need quickly.  However, you also need to ensure you choose a reliable pawn shop like North Phoenix Pawn.  Our pawn shop is dedicated to help you get the most cash possible today, with time to pay off the loan in full to retrieve your tools.  In fact, you can have your Snap-On collection back in 90 days or less, once you satisfy the loan.
Our pawn shop is the leader in the north valley when it comes to offering the most cash possible.  So come on in and see what our store offers you!
Categories of Snap-On tools to pawn at our store:
Assessments to Pawn Snap-On Tools
North Phoenix Pawn's assessments of Snap-On tools are free of charge and are under no obligation to accept our cash offer.
Our assessments begin with examining the overall condition of the tools cosmetically and their working condition.  After that, we look at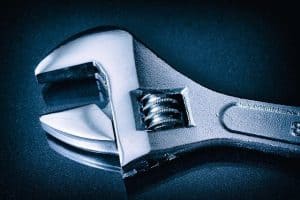 the current market value and present our offer to you.
Remember to get the most cash, do the following when you pawn Snap-On Tools:
Bring your tools into the pawn shop in their best possible condition.
Make sure your handheld sets and power tools have all of their accessories that they came with at the time of purchase.
Bring along any sales receipts you still have, and/or the original box/packaging they came in.
Snap-On Tools Reach Where Others Cannot 
Since the 1920's this company has been innovative in the handles they've created for their tools to "snap on" to.    These are quality tools that are made and their lifetime warranties are proof of that.  This is why they are an auto or motorcycle mechanics choice of tools to use.  This is the top brand that most technical schools use in their shops.  Because it is a brand you can count on and trust that your money was well spent.  Whether you have multiple sets of hand tools, power tools or diagnostic testing equipment, you know that Snap-On has a guarantee like no other.
From Offers to Cash in Your Hands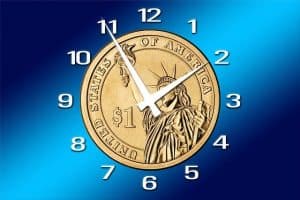 Once our offer is accepted, we will need your valid and current Arizona Driver's License and a few signatures.  After that, we will count out our offer in cash and hand it directly to you.  The entire process can take as little as ten minutes (depending on how many Snap-On tools you bring in at that time).
Click on the bottom right of the screen to contact an assistant via live-chat.  They can answer any questions you may have and begin the process on-line prior to you even arriving at our store.  
Pawn Loan Terms
All pawn loans are for 90 days.  For the duration of the loan we will keep your tools secure in our locked storage facility, until you return.
You are more than welcome to pay the loan at any time during the 90 days and retrieve your tools.  In addition, if you satisfy the loan prior to the 60th day, we will deduct a redemption discount from the total amount due.
However, if you need more time to pay the loan in full, we can work with you.  With paying only the interest accrued to date, we can rewrite the loan for another 90 days.
North Phoenix Pawn is the place to go when you need cash fast.  We are the premier pawn shop in the north valley for the best offers possible when you pawn Snap-On tools and more with us!