Sell Cell Phones / Smartphones for Cash
There is no reason to let your old phones collect dust, when you can sell cell phones/smartphones for the most cash possible at North Phoenix Pawn.  And these days it takes no time at all to find a drawer full of phones you no longer use.  So, clean out that drawer of phones and accessories, clean them up and bring them into our store.  You will lessen your clutter at home, and have extra cash in your hands, in as little as 10 minutes.
Cell Phone Brands That We Buy: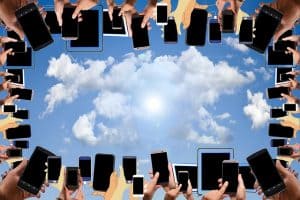 To Sell Cell Phones to North Phoenix Pawn Starts With An Assessment
For some reason, many of us think that once there is a newer  version released of a cell phone, that it negates any value of previous phones.  That is just not the case.
No matter how fast technology continues to grow and expand, it does not mean that anything prior has no value.  Although, it easy to think that, considering how they dismiss any previous phone as outdated, once the new version is released.   In all actuality, some phones hold quite a bit of resale value, depending a lot on their present condition.
Here are some helpful tips to get the most cash possible when you sell cell phones at North Phoenix Pawn:

Always bring your phones in their best possible condition.
Gather all the accessories that came with your phone at the time of purchase (i.e. phone charger, etc.,)
Bring with you the original box it came in, along with the sales receipt if you still have it.
If you have purchased any accessories specifically for that phone, bring them along as well.
All of our assessments on cell phones are free of charge, whether or not you accept our cash offer.
Click on the bottom right of your screen if you have any questions regarding selling your cell phone.  
Turning Offers Into Cash in Mere Minutes
Once our assessment is completed to sell cell phones, we will present you with our cash offer.  If you choose to accept it, we will need your valid and current Arizona Driver's License, and a signature to finalize the sale.  After that, we will count out our offer in cash and hand it directly to you.  The entire process can take as little as ten minutes or less, to have cash in your hand and be on your way.
Pawning Cell Phones Vs. Selling Cell Phones
If you are not ready or willing to outright sell cell phones to North Phoenix Pawn, you do have another option.  For almost the same amount of cash, you can pawn your phone on a 90 day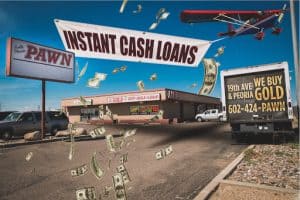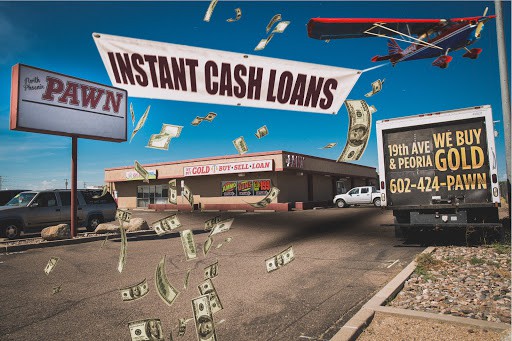 loan.
For the duration of the loan, we will keep your phone safe and secure in our locked facility.  You can satisfy the loan at any time during the 90 days, without ever having to pay a penalty or early payment fees.  In fact, if you pay off the loan in full prior to the 60th day, we will deduct a redemption discount from the total amount due.
If you are having a problem with coming up with the full amount by the 90th day, we can work with you to give you more time.  With only paying the interest that has accrued to date, we can rewrite the loan for another 90 days.  We can do this as many times as you choose to.  Or, you also have the option to relinquish the phone to North Phoenix Pawn, releasing you from any further obligations to pay back the loan.
North Phoenix Pawn continues to offer multiple ways to get the cash you need quickly.  Whether you choose to pawn or sell smartphones, come on down to our pawn shop, and see what offer our store has waiting for you!