Sell Sporting Equipment Quickly
When you sell sporting equipment, it becomes quite apparent very quickly, that selling it yourself can be very time consuming.  Between getting it posted with pictures on a platform to sell it on, replying to multiple questions on the sites, without any guarantee that it will sell, you can begin to wonder if it's worth the time spent.  However, if you sell your equipment to North Phoenix Pawn, you can have it sold within minutes, with more cash in your hands, from our competitors.
Our pawn shop is well equipped with experienced and skilled pawnbrokers, that recognize value when they see it.  Thereby, they are able to assess the equipment accurately, and offer you 70% – 80% of the current market value for your bike, workout equipment, or set of golf clubs.
Tips To Get The Most Cash When You Sell Sports Equipment
Bring your sports equipment in its best possible condition into our store, for the assessment.  The better it looks at the time of the assessment, the higher your offer will be.
Gather every accessory that it came with at the time of purchase, and bring it all with you.  Because otherwise, it cannot be considered a full set.  Therefore, affecting the offer you are presented.
If you still have the original box that it came in, and/or the sales receipt from the time of purchase, bring them with you as well.  These items may seem incidental, but they definitely add value and raise our offer.
Our Assessments Lead To Putting the Most Cash In Your Hands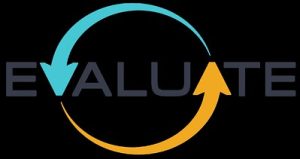 As we stated before, our pawnbrokers are the best around!  The quickly and accurately assess sports equipment, to provide you with the best offer possible.  All of our valuations of sporting equipment are free of charge, and are never under any obligation to accept our cash offer.
The assessment will begin with examining the exterior of the carbon bike, to make sure their are no visible flaws, or scuffs are marks that would affect its visual appeal .  After that, they will test the brakes and gears, to ensure that everything is in good working condition.  Finally, the current market value will be confirmed of the same make and model, to calculate the cash offer to present to you.
Sporting Equipment To Sell To Our Store
Bicycles

Road Bike
Mountain Bike
Touring Bike
Cruiser

Camping Gear
Work Out Equipment
Hover Boards
Skateboards
And so much more!
Click on the bottom right of the screen, to ask an assistant if we will buy something that is not listed above.  They can answer any questions that you may have via our live chat, and possibly give you an estimate of the cash offer from our store.