Sell Coins to Your North Phoenix Coin Dealers
North Phoenix Pawn is skilled and well equipped to valuate your collection and be the coin buyers Phoenix Az residents can rely on.  Whether your coins are gold, platinum, silver or graded, they will be assessed accurately, to present our offer to you.  Above all else, it is our goal to ensure our offer is the highest amount possible to transform it into cash in your hands quickly when you sell coins to our store!
With every step of the process you will know you made the best choice possible to sell coins here.  Our staff provides prompt and friendly service, along with the tools and knowledge needed to put cash in your hands in as little as 3 steps.
Assessments and Offers to Sell Coins
The assessments of numismatic and bullion coins do have significant differences.  Because an investment in either one of these coins also differs in a person's interest and intent to collect them.  Although, all of our assessments on bullion and numismatic coins are free of charge.  So, let's define the difference of these coins: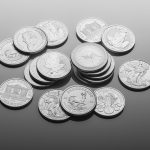 Bullion Coins – Gold, silver and platinum coins are valued by the purity of the precious metal, the weight and also the daily spot price on the stock market.  In the end, the aesthetic design holds no monetary value of the coin.  Although, they can be quite impressive.
Therefore, our associate will analyze the purity (aka karat) of the gold, confirm the weight, and check the spot price.  All of these factors are needed for us to calculate between 60% to 80% of their value and present our offer to you.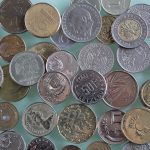 Numismatic Coins – These coins are what true coin collectors strive to find.  Because these are rare and unique coins.  Their value is not only from the precious metals they are made from, but when and where they are from.  Numismatic coins can be from historical times, limited proofs and mints, have special marks, be one-of-a-kind and/or were minted in weird ways.  As a result, their rarer or more unusual they are, can make their value astronomical.
An assessment of numismatic coins do take some time and research, which will take more time to appraise.  However, any coins that have certificates of authentication will be verified swiftly and efficiently. 
We Buy Coins for Cash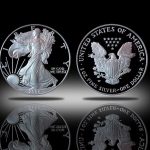 If our offer is accepted, we will need your valid and current Arizona Driver's License and a few signatures to complete the paperwork and sell coins to our store.  After that, we will be counting out the offer in cash and handing it to you.   Depending on the amount and kind of coins you bring in, will determine how long it will take to complete the sale.  However, we do value your time too, and will let you know if we foresee the valuation taking longer than usual.
Click on the bottom right of the screen for customer assistance via live-chat.  They can answer your questions and begin the paperwork online before you even arrive at our store to sell coins.
Fun Facts About Coins:
Augustus Caesar, first emperor of Rome is the first recorded collector of coins.  He lived from 63 B.C. to A.D. 14.
In 1909, President Lincoln was the first actual person that appeared on an American circulating coin.  Prior to that, the faces minted were a compilation of 2 or more people.  
"Doubloons" was a term that referenced all gold coins that were struck in Spanish American Territories starting in the 16th century.  Their name derived from their worth being equal to 2 escudos.  This time was quite pivotal for the Spaniards, bringing them great fortunes traveling the waters of the Caribbean, as well as being fraught by pirate attacks to rob them of their doubloons.
North Phoenix Pawn is a Phoenix coin shop residents rely on for the best offers possible when you pawn or sell coins of value to us!