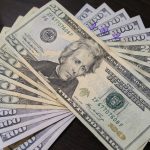 When you sell your valuables to North Phoenix Pawn, you are in good hands.  Because you want to know that you are being offered a fair price for the valuables you are looking to sell.  That's why our staff are experienced pawnbrokers that know what value is and where to find it.  In addition, they know how to ensure that our offers are hard to meet or beat.  Therefore, we provide accurate valuations on your items free of charge.  So, bring in your items to us, and we will turn the best offers into cash in your hands!
What To Sell To Our Pawn Shop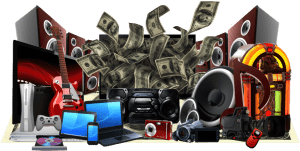 North Phoenix Pawn buys a large variety of valuables from our customers every day.  Here's just a short list of the items we buy at our pawn shop:
Coins
Watches
Jewelry
Diamonds
Tools (Handheld Sets, Powered & Pneumatic)
Smartphones, Tablets, Notebooks
Apple iPhones, iPads & More
Computers / Laptops
TVs
Industrial Equipment
Musical Instruments and Equipment
Designer Handbags & Accessories
If you do not see your item fit in any of the categories below, give us a call and see if you can bring it in for an assessment an offer.  Because more than likely, we will tell you to bring it in!
Why Sell Your Valuables To Us?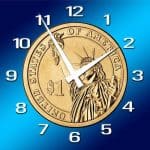 The advantages of selling your valuables to our pawn shop are many.
First, our assessments are accurate and offer you the most cash possible at our store.  They are fast and efficient, and can take as little as 10 minutes to have the cash counted out.  As a result, saving you time and money, rather than trying to sell them yourself.  Our associates are friendly as well as experts in their field.  Last but not least, there is no collection to big for us to buy and give you cash on the spot!
Come on into North Phoenix Pawn and experience quality service that our associates provide you when you need cash the most!