Pawn Cell Phones / Smartphones
In times when you need some fast cash, you can easily pawn cell phones to get the cash you need.  With there being new releases of each make and model of smartphones trying to keep up with the


pace of technology, it's easy to accumulate a cell phone or two that is still worth some cash.  Specially when you pawn smartphones at North Phoenix Pawn.  Come on in with your cell phone and accessories to get the most cash possible on a 90 day loan.
Brands To Pawn:
Apple – Samsung – LG – Lenovo – Huawei – Nokia – Motorola – Google Pixel – And More!
Pawn Cell Phones for the Most Cash Possible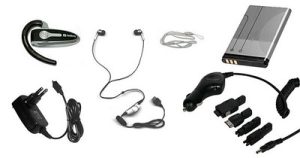 The thing that most of us seem to overlook, is that our current cell phone is not the only one that still holds value.  Just because they are the newer versions, does not negate the value your older phone still may have.  North Phoenix Pawn knows the value they can still retain, and turns that value into cash in your hands when you pawn cell phones at our store.
If you want to get the most cash possible for a pawn loan from your cell phone, we have some tips that will help:
Bring your smartphone into North Phoenix Pawn in its best possible condition.
Make sure that you have all the accessories (including charger) with you when you come into the store.
If you still have the original box it came in, and or the sales receipt, bring them with you as well.
Lastly, if you have any accessories that you bought separately from the phone, bring them in, along with their receipt if possible, too.
Based on the condition and its resale value, North Phoenix Pawn will present you with the most cash possible.
All of our valuations of cell phones are free of charge, and are under no obligation to accept our offer.
Turn Your Offer Into Cash for a 90 Day Loan
Once our cash offer is accepted, to complete the paperwork to pawn smartphones we will need your valid and current Arizona Driver's License and a few signatures.  After that, we will count out the offer into cash and hand it directly to you, when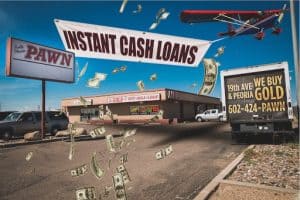 you pawn cell phones at North Phoenix Pawn.
For the duration of the loan, we will keep your smartphone safe and secure in our locked facility, waiting for your return to claim it.
You can make payments throughout the loan period when you pawn iPhones or smartphones, if you so choose.  Otherwise, there is no payment schedule set up for the loan.  The only obligation is that you satisfy the loan by the 90th day.  Although, you are more than welcome to pay off the loan at any time during the 90 days, without any penalties or fees added due to early payment.  In fact, if your loan is paid off before the 60th day, we will deduct a redemption discount from the total amount due.
However, if you find that you need more time to pay off your loan in full, we can work with you.  By paying off only the interest accrued to date, we can rewrite the loan for another 90 days, to give you more time.  Or, if you realize that it is not fees able for you to pay off the loan, you can relinquish your phone to the pawn shop.  This will release you from any further obligation to pay off the loan.
North Phoenix Pawn
Our pawn shop is located on 19th Avenue, south of Peoria Avenue.  We have been providing the Phoenix community with multiple ways to put cash in your hands whether you pawn cell phones, electronics, laptops, or other valuables for over 25 years.
If you are looking to buy quality items, North Phoenix Pawn has the greatest selection, with affordable prices.  In addition, you can take advantage of our layaway program with only 10% down of the total cost of the item.  Making more expensive items you have sought for a while, something you will own in just a few months.