Pawn Musical Instruments For 90 Day Cash Loan
If you are needing to temporarily add to your cash flow, you can get the cash you need when you pawn musical instruments at North Phoenix Pawn.  Because we offer almost the same amount of cash as if you were to sell them, with a 90 day loan.  This option is best for those who are short on cash, but the circumstance is only temporary.  Thus, allowing them to pay the loan back in 90 days or less, and having their instruments back in their possession in 90 days or less.
Pawn Brass Horns – Pawn Keyboards – Pawn Drums – Pawn Guitars – Pawn Violins – Pawn Cellos – And more!!
Tips To Get The Most Cash Possible When You Pawn Musical Instruments
Considering that pawn loans are also known as secured or collateral loans, our loans are based on the value of the instrument that you are using as
collateral.  Therefore, we will assess its value before we are able to present you with a cash offer.  Furthermore, it is our goal to always be the one that puts the most cash in your hands when you pawn an item.  That's why we also provide the following tips to ensure you get the best cash offer from our store:
Bring your instrument into the store in its best possible condition.
Make sure that you have all the accessories that the instrument came with at the time of purchase with you.
Bring along the box that it came with, and the sales receipt if possible.
Lastly, have any accessories with you in case you need to boost the cash offer.  For instance, music stand, amplifier, sound equipment, etc.,
The Assessments to Pawn Musical Instruments
The assessment begins with our pawnbroker examining the exterior of your musical instrument, and noting if there are any visible flaws or scratches
that could possibly affect its value.  After that, they will test the instrument to verify that it is in good working order, and that all functions work properly.  Finally, the current market value of the same make and model of instrument will be confirmed, and you will be presented with the highest cash offer possible.
All of our assessments of musical instruments and audio equipment are free of charge, and are never under any obligation to accept our cash offer.
At North Phoenix Pawn, we would also like to give a word to the wise… If our cash offer to pawn musical instruments exceeds the amount you need, only take the amount you came in to borrow originally.  Because it might be tempting to take the full offer, but keep in mind, the more you borrow, the more interest you will have to pay to retrieve your instrument and accessories.  Which, in all honesty, would defeat the pawn loan's own purpose of helping you out of a financial tight spot.
Accepting Our Cash Offer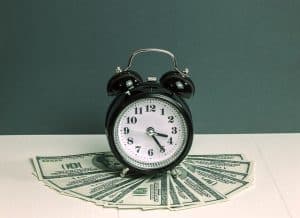 If you accept our cash offer to pawn musical instruments, we will need a couple of things to complete the paperwork.  First, we will need to see your valid and current Arizona Driver's License, and a few signatures.  After that is said and done, we will count out the cash offer and hand it directly to you.  From the beginning of the assessment to handing you the cash can take as little as 15 minutes or less.  Because, North Phoenix Pawn values time as much as you do as well.  Therefore, we do not waste your time or ours to seal the deal of the pawn loan.
Terms When You Pawn Musical Instruments
All pawn loans in Arizona, are for no more than a 90 day period.  When you pawn musical instruments, they are kept safe and secure in our locked facility.  And, once the loan is paid back in full, you will receive your instrument back in the same condition as when you brought it in to our store.
You are more than welcome to come in and pay off the loan in full, or make payments towards the loan at any time during those 90 days.  There are never any fees or penalties for paying off the loan prior to the 90th day.  In fact, if you pay the loan off in full prior to the 60th day, we will deduct a redemption discount from the total amount due.
However, if you find that you need more time to pay off the loan, we can help then too.  With paying only the interest accrued to date, we can rewrite the loan for another 90 days.  Or, you can choose to relinquish the instrument to our store, and no longer have any obligation to the loan or the store.  Because we understand, that there are times when circumstances do not make if fees able to satisfy the loan.