Pawn Coins on a 90 Day Cash Loan
Did you know that you can utilize the value of your collection and pawn coins and have cash today?  Although, it does also matter where you take your bullion or numismatic coins to ensure they are valued accurately.  That's where North Phoenix Pawn can help you through a tough time.  You can utilize your coins value after we assess and present you the best offer possible to pawn coins.  Whether you have a collection of bullion or numismatic coins, we recognize their loan to value, and count it out in cash.
Pawn Coins Based on Their Valuation
Our pawnbrokers are well equipped and experienced to correctly assess your coin collections value, and calculate an offer to present to you.  So consequently, we take the time and steps necessary to accurately assess your coins.  Therefore, let's define the difference between numismatic and bullion coins, and how they are assessed.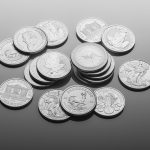 Bullion Coins – These coins are the most viable way to invest your money in physical silver and gold.  There are different sizes, according to weight, making it easily affordable to invest according to what you can afford at the time.  The intrinsic value of these coins is solely on the purity of the precious metal and the weight.  So consequently, a bullion coin's value is not determined by the design it was struck with.
Therefore, the assessment of these coins begins with verifying the karat, or purity, of the precious metal.  After that, the weight is totaled, and then we confirm the current spot price of the precious metal.  Finally, we calculate the offer based on 45% to 70% of said spot price, and present our offer to you.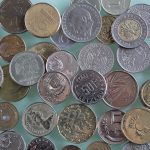 Numismatic Coins – These coins are rare and unique coins that have more value than just the basis of the purity of the precious metal.  Coin collectors focus more on numismatic coins, because their value can vary due to multiple reasons.  Because of their historical value, being mint or proof coins, antiquity, are marked specially or one-of -a-kind coins.
The assessment of these coins will take more time considering the research and need to verify them accurately.  However, considering this is what makes numismatic coins so valuable, a necessary measure.   Once we confirm their current market value, our offer will be presented to you to pawn coins.  
Coin Loans
If our offer is accepted to pawn coins on a cash loan, we will need your valid and current Arizona Driver's License and a few signatures.  After that we will count out our offer in cash and hand it to you.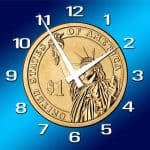 All pawn loans are for no more than 90 days.  For the duration of the loan, your valuable coins will be kept safe and secure in our locked vault until the loan is satisfied.
You are more than welcome to pay the loan in full at any time during those 90 days.  Meanwhile, if you satisfy the loan prior to the 60th day, we will deduct a redemption discount from the total amount due.  As a result of paying off the loan, we will retrieve your coins from the vault and hand them back to you.
However, if you need more time to pay off the loan in full, we can help.  With the payment of the interest accrued to date only, we can rewrite the loan for another 90 days.  Because we are here to help you out, not stress you out.
North Phoenix Pawn has provided Phoenix residents with ways to get the cash you need quickly!  Come on in to our Phoenix pawn shop with your valuables for quality assessments and the best cash offers around when you pawn coins with us!