Sell Gold Coins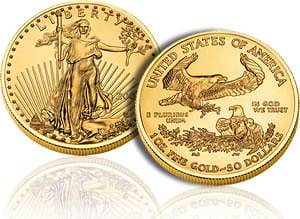 There is no longer a need to wonder where to sell gold coins locally, with North Phoenix Pawn in the valley, offering the most cash possible.  With over 25 years serving Phoenix residents, we are well equipped with the tools, experience and skill for our pawnbrokers to make you a solid offer.  Most importantly, we are conveniently located here, in the North Phoenix area, and payout our offers in cash within minutes of arriving to our store.  It all comes down to our ability to provide professional and friendly service, using gold's spot price, weight and purity for the cash offers that are hard to beat.
Selling Gold Coins for Cash
There are many things that are bought and sold online these days, including precious metals.  But, there are still many of us that see this as more of an inconvenience if you want to sell gold coins, than anything else.  It's the uncertainty of how long it will take to arrive to its destination.  Then there is the analysis of your gold, and hoping that the amount you were offered is the amount you receive to sell gold coins.  However, it's mostly a concern because of the amount of time that can pass before receiving your offer, and whether you have to download an app, or it is directly deposited in your bank account.
By coming to North Phoenix Pawn to sell gold coins, you have the option to start the process online, if you so choose.  Just click on the bottom right of your screen and you will be connected to an assistant via live chat.  They will be able to answer any questions you may have, and begin the paperwork online.  Or just come on in to our store for our prompt services and friendly atmosphere.  As a result, you will have the cash you need in your hands in mere minutes, and happy that you chose our store to sell gold coins for cash.
Sell American Eagle Gold Coins ~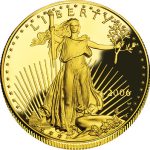 ~ Sell Krugerrand Gold Coin ~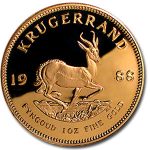 ~ Sell Gold Philharmonic Coin ~
~
How to Sell Gold Coins to North Phoenix Pawn
As a local coin dealer, we believe that the more you know, the smoother the process will be to sell gold coins and leave with a pocket full of cash quickly.  So, here are some helpful hints to sell gold coin near me:
To sell gold coin, it's always best to leave them in their packaging, if possible.  We can easily still analyze the gold's purity with Sigma Metalytics.  It uses electromagnetic waves through the precious metal and accurately assess their purity.
If your coins are minted or proofed gold coins, bring any and all paperwork to provide proof of authenticity.  If these coins are limited editions, rare finds, etc., their payout tends to be above spot price, depending on the coin.  Which will also increase our offer according to where it falls on the graded coins system.
If you have the sales receipt from the time of purchase bring that with you as well.
Assessments for Selling of Gold Coins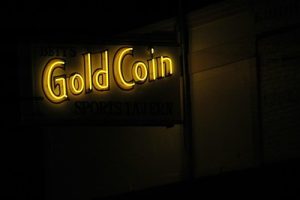 At North Phoenix Pawn, our staff will provide the prompt service you are looking for, to sell gold coins to our store.  First, they will verify the karat (purity) ratio with our Sigma Metalytics device.  Not only is this tool incredibly accurate, the results take less than a minute to tally for confirmation.  After that, your gold coins will be weighed and then our staff member will confirm the current spot price, calculate our offer and present it to you.
All of our assessments to sell gold coins are free of charge, and are never under any obligation to accept our cash offer. 
North Phoenix Pawn's Convenient Location
We are located on 19th Avenue, just North of Peoria Avenue, on the west side of the street.  It's easy to find, and a treasure trove when it comes to getting cash from the gold coin dealer near me!
North Phoenix Pawn is more than just a pawn shop!  We are the closest place for you to drive and sell gold coins for cash offers that can match national gold dealers and spot price!  Come on in and see the value our offers provide from the coin buyer near me!