Sell PlayStation 5 for Cash
If you are ready to sell PlayStation 5, you want to make sure that you receive the best possible offer for your game gear.  You need to find the best place locally, that will not waste your time, and turn offers into cash.  Well, no need to look any farther.  Because North Phoenix Pawn is the premier pawn shop of the best offers becoming the cash you need in minutes!  Therefore, bring in your game gear to our pawn shop and sell PlayStation 5 with confidence.
Our staff is a team of skilled and talented pawnbrokers that take pride in their valuations.  Because our focus is to ensure that our offers are accurate to provide the best offers, and turn them into cash in your hands!  Come on down to our store, and see what we have to offer you.
We Know Where to Find the Value When You Sell PlayStation 5
Our pawnbrokers are talented and very knowledgeable on how to determine the best offer possible.  Likewise, we have such confidence in our team, there is no charge to assess your pS5 and its accessories to sell it to us.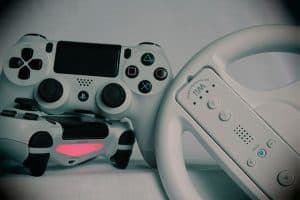 The valuation will begin with looking over the exterior of the game gear and noting if all is there.  After that, the PS5 will be plugged in and powered up, and they will test that it is in good working order.  Next, they will check what the current market value is of the gaming console, and then present you with our offer.
Tips to ensure you get the best offer possible when you sell PlayStation 5:
Take the time to make sure you bring in the PS5 and gear in their best possible condition.
Have all of the accessories, cords and adapters with you when you come in.
In addition, bring along any additional accessories you bought separately to enhance your gaming.
Finally, if you still have the original box from purchasing it, and/or the sales receipt, bring them as well.
Our Offers Turn Quickly Into Cash!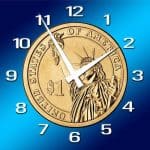 Once an offer is accepted, we will need a couple of things to finalize the sale.  First, we will need your valid and current Arizona Driver's License, followed by a few signatures.  After that is said and done, we will count out our offer in cash and you'll be on your way.  As a result, from assessment to cash in your pocket can take as little as ten minutes.  Because we value our customers, their items, so we do not waste yours' or our time.
Click on the bottom right of the screen to be connected to a customer assistant via live-chat.  They will answer any questions you have, and can start the process on-line before you arrive at our pawn shop.  
Pawn PS5 Vs. Selling It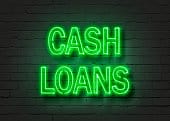 If you are not ready to sell PlayStation 5, but still need some fast cash, we do have another option.  At North Phoenix Pawn, we offer almost the same amount of cash to pawn your PS5 and accessories.  Therefore, you will then have 90 days to pay the loan in full and retrieve your gaming console and gear.  While the pawn loan is in effect, we will keep your game gear safe and secure in our locked storage facility until your return.  The same day you satisfy the loan, we will gladly retrieve your console and accessories, and hand them back to you!
North Phoenix Pawn is the pawn shop that is here to help you get the cash you need quickly!  We strive to make the best offers possible and turn them into cash in your hands when you pawn or sell PlayStation 5 and other valuables!