Get Cash Today With No Credit Title Loans
If you have not yet established enough credit to actually have a credit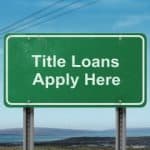 score, it's almost impossible to get a traditional bank loan.  Although, you can utilize the value of your car with No Credit Title Loans.  And, there is no better place to go, to get the best offer possible than North Phoenix Pawn!  Because, we know how to turn value into cash in your hands, without all the hassle.
No Credit Check – No Proof of Income Required – No Waiting for a Loan Approval!
The best part of our No Credit Title Loans is that you can continue to drive your car while you are paying on the loan!
No Credit Title Loans
Title loans provide a means to get the cash you need, based on the value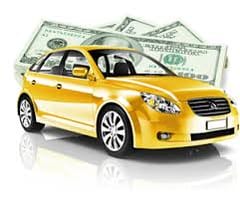 of your car, rather than your credit score (traditional lending).  These are known as secured loans, or collateral loans.   After an accurate assessment, you can have the cash you need, in your hand in less than an hour.
North Phoenix Pawn now works in alliance with Phoenix Title Loans, LLC.  With over a decade of experienced secured lending, and 11 locations, they offer more viable ways to get A title loan company that takes it as seriously as we do, to turn offers into cash when you need it the most!
No Credit Title Loans do not require our pawn shop to run a credit check, verify employment, or need a run down of your financial status.  These collateral loans are confidential, and do not affect your credit in any way.  Although, you can increase your cash offer, and/or lower the interest rate on your title loan if you choose to with our Preferred Title Loans.
Tips to Increase Your Offer On No Credit Title Loans
As you know, we at North Phoenix Pawn think that it is important to help our customers in every way we can, to increase the cash offer they receive.  Therefore, here are some tips when you are seeking a No Credit Title Loan at our pawn shop:
Make sure that your vehicle is in good running condition, when you bring it up to our store for the assessment.
In addition, take the time to make sure the exterior and interior of the vehicle is presented in its best possible condition.  It's aesthetic appeal to the eye definitely matters.
Bring along any and all maintenance and repair receipts you have, to provide proof of keeping your vehicle maintained.
Offering an extra key to your vehicle is a definite plus as well.
No Credit Title Loans assess the value of your vehicle based on the make, model, features, mileage, visual appeal and its running condition.
Click on the bottom right of the screen to reach an assistant via live-chat.  They can answer any questions you may have, and will be able to start the process online, before you even arrive at our store!
Complete and submit our online application, and you will receive an email in 20 minutes or less!
Title Loan Payments
At North Phoenix Pawn, we like the fact that title loans are a lot more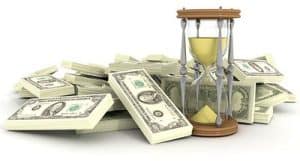 versatile when it comes to the length of the loan.   Because, sometimes the limitation of 90 days for a pawn loan, just isn't enough time to get back on your feet financially, and be able to repay the loan with ease.
The length of the No Credit Title Loan mainly depends on the amount that is borrowed.  For instance, a $1000 loan can be over a 12 month period.  Therefore, the more that is borrow can extend the length of the title loan contract.
All title loans are set up and schedule a due date for a minimal monthly payment, that is paid in cash, in person, at North Phoenix Pawn.  This payment only covers the monthly interest accruing on the principal amount of the loan.  Any money paid over and above the minimal monthly payment will go to lower the principal of the loan itself.  At the end of the title loan contract, the principal amount remaining is due to be paid in full.
You are more than welcome to pay off the loan in its entirety at any time during the loan's duration.  Likewise, there are never any charges or penalties added to the total amount due for early payment of your title loan.