North Phoenix Used Power Tools Store
There are Phoenix residents that rely on North Phoenix Pawn to be their used power tools store of choice.  Because we offer quality used tools, for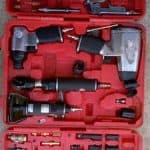 a price tag that is far less than retail prices.  In addition, when you buy valuables from pawn shops, you are supporting the local economy, and acquiring the tools you need for your profession or DIY projects at the same time.  Furthermore, we do have an affordable layaway program, that lets you buy the power tools you've always wanted, but couldn't afford.
Why Buy Used Power Tools From a Pawn Shop?
The truth is, that pawn shops assist its local economy in multiple ways.  First and foremost, the items taken in, and sold, usually come from someone within a 5 mile proximity of the store.  In addition, there are quite a few power tools in the store that have been used once or twice, or not used at all, prior to us acquiring it.  Therefore, recycling perfectly good tools in circulation, and making them available to those that can put them to use.  Furthermore, the actual value of these items drops considerably once it is purchased from a retail store.   Meaning, that our prices honestly reflect a power tools actual value, rather than paying an overinflated retail price from the store.
Brands of Used Power Tools for Sale in Our Store
Makita – DeWalt – Bosch – Milwaukee – Snap On Tools – Craftsman – Ryobi – And More!
Used Power Tools Store Near Me In North Phoenix
Whether your preference of tools are powered by gas, air or are plugged in to an outlet, you will be impressed by the array of used power tools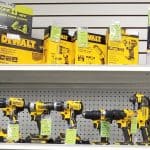 for sale at North Phoenix Pawn.  When you walk into our store, you will find the power tool section located on the southwest side.
All of our power tools on display, and on our shelves have been assessed and tested to ensure that all of the tools' features work properly, and it is in good working order overall.  In addition, many of our power tools for sale are sold with the original case that they came in, and all the accessories that it came with at the time of the original purchase.
Used Power Tools Store
At North Phoenix Pawn, the collection of tools for sale at our used power tools store near me may vary on a daily basis.  Because what is on the shelves relies on what our customers bring in to sell.  Therefore, the list of items below are valuable power tools that we acquire from our customers, and what is on the floor or the shelves tagged, is all that we have currently in stock.  Moreover, when you shop at our store, there are certain items that we have a hard time keeping on the shelves, because our policy is first come, first serve.
Garden/Landscaping Tools
Leaf Blower
Lawn Edger
Tillers
Lawn Mower
Trimmers & Brush Cutter
Woodworking Tools
Circular Saw
Power Drill
Jigsaw
Orbital Sander
Router
Compound Meter Saw
Metal Work
Bandsaw
Flux Core Welder
Drill Press
Angle Grinder
Industrial Equipment
Pressure Washers
Paint Sprayers
Augers
Drain Snake
Concrete Cutters
Nail Guns
Air Compressor
Jackhammer
Generator
Used Power Tools Store Near Me Offers A Layaway Program
When you start looking at all of the used power tools for sale, you will be pleasantly surprised.  We have many popular brands of common power tools,  and also have an impressive collection of woodworking, automotive, specialty tools and equipment as well.  Although our selling prices are well below their retail price tag, it may still be something you cannot afford to pay for on-site that day.  That is where are layaway program can be the most useful tool of all.
To utilize our layaway program at our used power tool store, we only require only paying in cash 10% down of the total amount (including tax).  However, you are more than welcome to put more than 10% down, to lessen the overall amount left to pay off.
Depending on the amount remaining after the down payment, a monthly payment will be determined, and noted in the paperwork.  Our staff member will place the item in our facility designated in the back for layaways, until it is paid in full.  Once the last payment is made, our pawnbroker will retrieve it, and hand it directly to you.
Need cash and fast?  You can choose to sell or secured cash loans from your valuables at North Phoenix Pawn!