Sell Tools at North Phoenix Pawn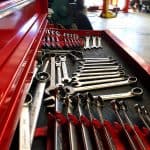 If you are looking to sell tools, whether you collection is big or small, bring them in to North Phoenix Pawn.  Our staff is highly skilled to assess your tool sets free of charge and present the best offer possible to you.  Because our pawn shop is known as the premier pawn shop to bring down tools of any and all kinds and turn them into cash in your hands quickly!
Tools are always an investment you can cash in on when you need to.  Because there are tools that you need, and tools that haven't been very useful.  Nonetheless, these are quality items you have bought, and tools retain their value very well.  Although, it can make a huge difference where you go to sell them
We Offer You a Considerable Amount to Sell Tools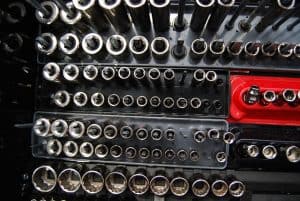 Whether you bring in just a few tools, or your complete collection, we will assess them free of charge and make you the best offer possible.  Because it is our goal to present our offer and turn it into cash in your hands before you leave.  Therefore, to make that a possibility, we will accurately assess your tools and recognize the value they hold.  In addition, we offer some valuable advice to ensure that you get the most generous offer possible when you sell tools to our pawn shop:
Make sure that your tools are clean and brought in the best condition possible.
Gather all accessories and/or attachments that the tool originally came with.
In addition, bring in any accessories you bought separately for that tool or set.
Bring any sales receipts from your purchase or the original box that the tools came in.
We Put Cash In Your Hands Quickly

If our offer is accepted to sell power tools to us, we will first need to complete the paperwork to finalize the sale.  So consequently, we will need your valid and current Arizona Driver's License and a few signatures to do so.  After that, we turn our offer into cash and hand it to you.  Depending on the amount of tools you bring in, you can be in and out in as little as ten minutes.
Click on the bottom right of the screen for assistance via live-chat.  Our assistant will be more than happy to answer any questions and start the process on-line before you even arrive at the store.
North Phoenix Pawn is here to put the most cash possible in your hands quickly!  We will gladly buy Handheld Tools, Power Tools, Antique Tool Sets, Pneumatic Tools and more!