Pawn Bullion for a Cash Loan Today
There are times that you find yourself needing fast cash for an unexpected expense, and consider sacrificing your precious metal bullion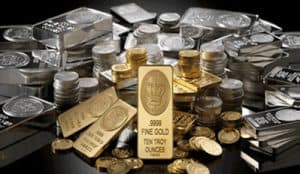 collection.  There is no need to sell your bullion to get the money you need.  Not when you can just pawn bullion for almost the same amount of cash!  Because even though the value of gold, platinum and silver fluctuates, all three continue to hold their monetary worth quite well.  And there is no need to cash in your future, when you have collateral to utilize for a 90 day cash loan.
And where can you go to get the most cash possible when you pawn bullion?  North Phoenix Pawn of course!  For over 25 years, our pawn shop continues to provide accurate assessments and make the best offers possible on collateral loans!  Whether you have platinum, gold, or silver ingots, bars, rounds, troy ounces, and/or coins, our pawnbrokers have the best offers waiting for you!  In the end, you get the fast cash you need, and can have your bullion back in 90 days or less, once you pay off the loan in full.

Assessing Value to Pawn Bullion
When you come in to pawn bullion at North Phoenix Pawn, we will have to assess the value of your bullion to present you with the best offer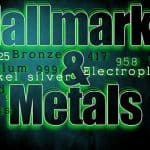 possible.  All of our precious metal valuations are free of charge, and free from any obligation to accept our offer.
Our pawnbroker will begin with analyzing the purity of your bullion's precious metal, and confirm the hallmark stamp.  To achieve this, we use the Sigma Metalytics device.  Which verifies gold, silver, and platinum in bulk forms, by sending electromagnetic waves through it.  This analysis takes less than a minute,  and is very accurate.
After that, the pawnbroker will confirm the weight, and then refer to the current market spot price.  As a result, our pawn shop will present the best offer possible with confidence, to you.
Click on the bottom right of the screen to reach an assistant via live-chat if you have any questions.  In addition, you can get the process started online before you even arrive at our store.  When you arrive at North Phoenix Pawn, mention that you were on live-chat, and they will be able to pick up right where you left off to pawn bullion.
Have Cash In Your Hands In Mere Minutes
Once an offer is accepted for a pawn loan, we will need a couple of things to complete the loan contract.  First, we will need your valid and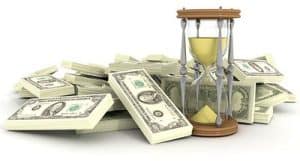 current Arizona Driver's License.  After that, we will need a few signatures.  Once that is all said and done, we will count out the offer in cash directly to you.  The entire process can take as little as 15 minutes or less.  Because, we also know that time is valuable as well.
Pawn Bullion Loan Terms
All pawn loans in Arizona are for no longer than 90 days.  For the duration of the loan, it will be stored in our vault until your return.  Once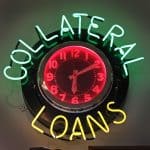 the loan is paid in full, we will retrieve your bullion, and hand it back to you.
At any time during the 90 days, you are more than welcome to pay off the loan in full, or make payments towards it.  There are never any penalties or fees added for early payment.  In fact, we will deduct a redemption discount if you pay it off in full prior to the 60th day.
However, if you are needing more time to pay the loan in full, give us a call.  Because, we can work with you.  By paying only the interest accrued to date, we can rewrite the loan for another 90 days.  In addition, we can do this as many times as you may need, to pay off the loan in full, and once again have your bullion back in your possession.
North Phoenix Pawn continues to be the premier pawn shop of choice when Phoenix residents need fast cash!  Whether you are looking to sell or pawn bullion, come on in and see what cash offer is in store for you!