Sell Jewelry Phoenix
When you are looking to sell jewelry, you are usually in need of some cash, and fast.   And depending on the cash goal that you need to meet, also determines on what pieces of jewelry you think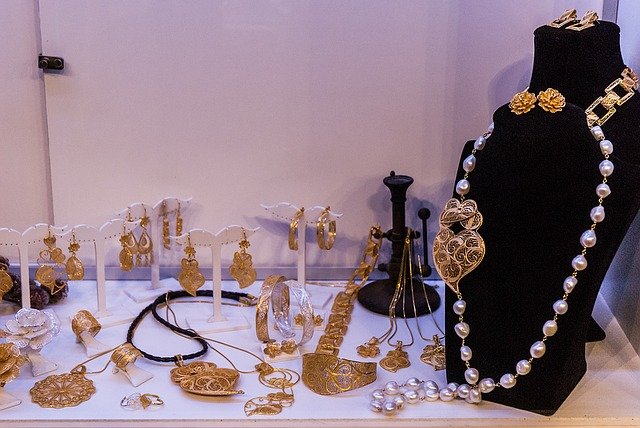 will help get you there.  That's where North Phoenix Pawn can be of service.  We provide assessments free of charge and free from obligation to accept our offers.  Our pawnbrokers will assess your jewelry's value and present you with our cash offer.  So, come on in and visit our pawn shop, and see what offers await you today!
WE BUY THE FOLLOWING TYPES OF GOLD, PLATINUM & SILVER JEWELRY:
Antique, Vintage and Estate Jewelry
Bracelets and Anklets
Necklaces, Chokers and Pendants
Earrings
Rings (Including Engagement/Wedding Rings and Wedding Sets)
Brooches
Cufflinks
Jewelry Buyer That Offers the Most Cash Possible
For the last 25 years, North Phoenix Pawn has been a premier pawn shop to sell jewelry to and receive the most cash possible for it.  It doesn't matter if you bring in a piece or two, or multiple pieces of jewelry to our store.  We will assess your jewelry in a prompt and efficient manner, and present to you the highest offer we possibly can!
TIPS TO INCREASE YOUR CASH OFFER: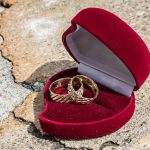 Bring in your jewelry to our pawn shop in its best possible condition.
If you still have the box it came in at the time of purchase, bring it in too.
Any sales receipts, or certificates of authentication that you have for your jewelry pieces should be brought in as well.
Assessments to Sell Jewelry
At North Phoenix Pawn we have the most advanced testing to analyze and assess the value of your jewelry quickly.  First, will put it up to our magnet, because precious metals are not magnetic,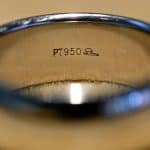 and a good place to start.
Next, we locate the hidden stamp, also known as a hallmark.  This mark is the starting point of the testing strength we start at.  Because, the more pure the gold, silver or platinum is, the better the payout.  With a touchstone, we will rub your jewelry piece on it to get the needed flake samples to test, without affecting the jewelry's aesthetic appeal, or harming your jewelry in any way.  Once we confirm the purity, the jewelry is weighed and the daily spot price is verified, to present you with the best offer possible.
If there are diamonds in the jewelry's setting, North Phoenix Pawn practices the rules of the 4 Cs of Diamond Assessments, to grade their quality, and provide a fair cash offer.  They are Color, Clarity, Cut and Carat.  And are four very important factors to consider, when being a jewelry buyer.
This analysis is completely separate from the testing of the precious metal.  After both are completed, both assessments are calculated, and then added together to present our cash offer to you.
Turning Offers Into Cash in Your Hands
If our offer is accepted, we will need your valid and current Arizona Driver's License and a few signatures to complete the paperwork to sell jewelry.  Once that is out of the way, North Phoenix Pawn counts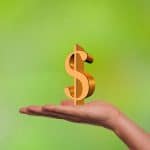 out our offer in cash, and hands it directly to you.  Depending on how much jewelry you bring in at a time, you can be heading out the door with cash in pocket, in as little as 15 minutes.  Because we believe that time that is saved, has value as well!
Click on the bottom right of your screen to be connected to our assistant via live-chat.  Our assistant will be able to answer any questions you may have, and even begin the process on-line before you arrive to sell jewelry near me.
Pawn Jewelry or Sell Jewelry Near Me in North Phoenix
Located on the west side of 19th Avenue, north of Peoria Avenue, in Phoenix Arizona, North Phoenix Pawn continues to be a pawn shop Phoenix residents rely on.
If you are not ready to sell your jewelry, you also have the option to pawn it for a cash loan.  You'll have 90 days to pay the loan in full and retrieve your jewelry back.  Therefore, getting you the cash you need quickly, without having to sacrifice it, if your cash needs are only temporary.