Did you know the value of your bike can be turned into cash with Motorcycle Title Loans at North Phoenix Pawn?  That is right.  Because our pawn shop offers the most cash possible for title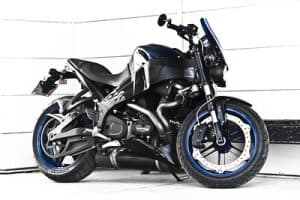 loans in coordination with Phoenix Title Loans, LLC.  We have partnered with the most reputable title loan company in Arizona, to provide you with more viable options to get the cash you need fast and easy.
Motorcycle Title Loans are available on the following brands:
Motorcycle Title Loans Can Get You the Cash You Need
Whether you need cash to repair your motorcycle, for a household emergency, or just get back on your feet financially, a title loan can help you have that cash in your hands, utilizing your motorcycle as collateral.  All that is required, is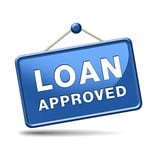 to have no liens currently pending on your motorcycle's title, proof of insurance and a couple of items to provide proof of your current residence, to get the cash you need.   So consequently, if you have bad credit or no credit, a title loan might be the type of loan you need to get cash you so desperately need.
We do not have to do a credit check to get an approval for cash on a motorcycle loan. 
The reason title loans are available without running a credit check, is the fact that these are secured loans.  What this means is the value an item retains is turned into cash for a title loan.  Therefore, the most important thing is the actual condition of the motorcycle.  Because the amount of the loan that is offered is based on its exterior and working condition, and its current market value.
Click on the bottom right of the screen to contact an assistant via live-chat to begin the process to get motorcycle title loans online.  In addition, they will be happy to answer any questions you may have, and give you an estimate on how much quick cash you may receive, based on the information provided to us, before you even arrive at our pawn shop!
Valuation of Your Motorcycle
To assess the value of your motorcycle properly, we will need you to bring it up to North Phoenix Pawn.  Once you come in the store, please advise our pawnbroker if you have already began the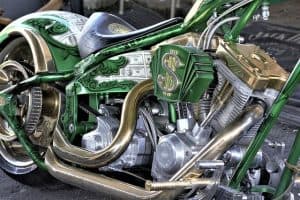 preliminaries on live-chat with an assistant.  (This will allow us to pick up right where you left off, and save you valuable time and put the cash in your hands as soon as possible.)  Once we have the info we need in front of us, the valuation will begin.
First, the pawnbroker and you will go out to the bike, and they will examine the exterior value of the motorcycle.  After that, they will note the mileage, the year, make and model of the motorcycle.  Next, you will be asked to start up the motorcycle, so they can be sure that it is in good working condition.  Then, you will both return to the inside of the store, and our associate will refer to the current Kelley Blue Book value of the bike to calculate a cash offer for motorcycle title loans to present to you.
All of our assessments for title loans are free from charge.  In addition, there is never any obligation for you to accept our cash offer for motorcycle title loans.
Preferred Title Loans Available
There are many people that although they have good credit, do not want to take out a loan from a bank for their own personal reasons.  You can utilize your good credit score and take advantage

of our Preferred Title Loans program.  Therefore, increasing your cash offer, lowering your interest rate on the loan, or both!  These title loans still do not affect your credit score, they only utilize it to your benefit!
Terms of Motorcycle Title Loans
Unlike car title loans, with motorcycle title loans, we will need to store your motorcycle until the loan is paid off in full.  It will be kept safe and secure in our locked facility for the duration of the loan, and will be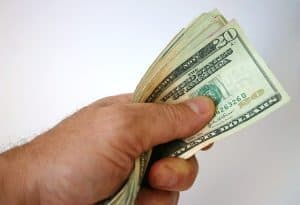 returned to you in the same condition as it was received.  Title loans also can exceed more than 90 days, and the payments and the extension of the loan depends on the amount you borrow.
The monthly payments arranged, only reflect the interest accruing on the title loan itself.  For you to chip away at the principal that was borrowed, you are more than welcome to pay more monthly, depending on what you can afford.
Motorcycle Title Pawn Loans
North Phoenix Pawn also offers pawn loans on motorcycles as well.  However, being that this is a pawn loan, the contract is limited to and cannot exceed 90 days.  Thereby, the customer has to pay the total amount due, including the interest accrued, to retrieve their motorcycle from our store.
Motorcycle Title Loans is another example on how North Phoenix Pawn continues to find more ways to put the cash you need in your hands quickly!
Whether you have good credit or poor credit, you can get the cash you need within an hour or less from our store.  Apply for a loan by submitting our online application below: