Rolex Buyer That Offers the Most Cash Possible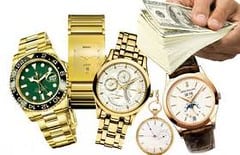 Looking to sell your Rolex? Look no further than North Phoenix Pawn, your trusted Rolex buyer. Because we have an extensive knowledge of luxury watches. We specialize in buying and selling Rolex watches and making an offer that puts the cash in your hands.
When it comes to luxury watches, Rolex is a brand that stands above the rest. Renowned for their precision, durability, and timeless appeal, Rolex watches are the epitome of luxury and style. Notable examples include the Rolex Submariner Kermit and Rolex GMT Master II.
Types of Rolex Watches We Buy
You may own a classic Rolex Datejust, a chic Rolex Day-Date, or a sporty Submariner. You want to ensure you get a fair offer from a Rolex Buyer for its current worth. North Phoenix Pawn recognizes the value of Rolex timepieces. We are here to help you sell your Rolex and get fast cash.
We have extensive experience as Rolex buyers. We understand the complexities of Rolex watches, such as the various models and the distinct features of each.
From the iconic Sea-Dweller to the Explorer, each Rolex watch represents the pinnacle of watchmaking excellence. For instance, the Rolex Submariner Kermit, with its distinctive green bezel, is highly sought after by collectors worldwide.
Are you looking to sell a Rolex Sky Dweller, Rolex Yacht Master or any other timeless watch? Our expert Pawnbrokers are here to help.
At North Phoenix Pawn, we pride ourselves on being the best Rolex watch buyer in the market. We understand the value of your luxury watch, and we strive to make the process as smooth and efficient as possible.
Assessing Value as Your Rolex Buyer
Our pawnbroker will carefully evaluate your Rolex watch, taking into consideration its condition as a genuine Rolex, and market value. We take into account the age, model and rarity of a watch. This helps us to create a fair and competitive offer for you.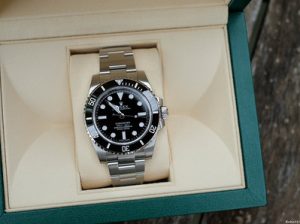 Want to receive the highest offer possible for your luxury timepiece? Than make sure you do the following before arriving:
Take the time to clean and polish your Rolex before you come in. You always want to present it in its best possible condition.
Bring it in in its original box, along with any and all accessories it came with at the time of purchase.
Ensure you bring the certificate that proves it is a genuine Rolex. And the original sales receipt will help with verifying the watch, and speed up the process. This will result in a higher cash offer.
When you choose us as your Rolex buyer, you can be confident that your transaction will be handled discreetly and professionally. We understand that your Rolex watch probably holds more than just its monetary value to you. Therefore, we are always mindful when assessing your Rolex. We strive to offer you a fair price for your Rolex while providing you with a stress-free selling experience.
At North Phoenix Pawn, we are more than just a pawn shop. We strive to make our best offers possible. This way, you can convert them into cash in your hands. We provide accurate assessments and the highest cash offers for luxury watches, such as Rolex.
If you are wondering where can I sell my Rolex watch near me?  Look no further, because you found us here, at North Phoenix Pawn!
So, if you're searching for reputable Rolex buyers, trust North Phoenix Pawn to provide you with the best cash offer quickly. Contact us today to sell my Rolex and explore our collection of timeless luxury watches. Let us be your trusted partner when you are needing to sell watch quickly and receive a fair offer.