North Phoenix Pawn is one of the top gold buyers in the North Phoenix area.  Our pawn shop has had its doors open for over 25 years, buying, selling and lending cash on gold loans.  And on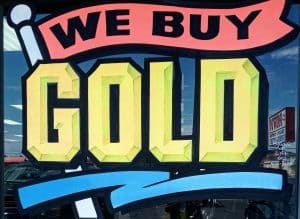 a daily basis, we still continue to provide our customers with the most cash possible for gold bullion and jewelry.
We are not only your "gold buyers near me", but we are one of the best in the business of buying and selling gold!  So, come on in to North Phoenix Pawn for professional and friendly service to sell your gold of any and all kinds.
Forms of Gold We Buy:
Gold Bullion

Coins (Bullion and Numismatic Coins)
Ingots, Bars & Nuggets
Troy Ounces & Rounds

Gold Jewelry

Earrings
Rings ( Including Wedding Rings, Engagement Rings, and Wedding/Engagement Ring Sets)
Pendants, Necklaces, Bracelets and Anklets
Brooches
Watches
Our Assessments Lead to the Best Offers Possible to Sell Gold!
The first thing you need to know, is our gold assessments at North Phoenix Pawn are completely free of charge.  In addition, they are also free from any obligation to accept our cash offer.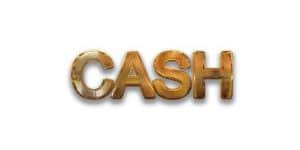 Because we are well equipped with the tools and an experienced staff that knows where to find the true value of your gold.  Therefore, we are confident that our offers exceed any others you might have received, before coming to our pawn shop.
Hallmark Stamp & Gold's Purity
The valuation begins with locating the hallmark or hidden stamp that is found on gold bullion and gold jewelry.  This stamp notes the karat (also known as purity) of the gold.
In the measurement of the purity of the gold used in making bullion or jewelry, there are a total of 24 parts or degrees possible.  This means that there is a percentage of gold used and a percentage of other alloys (metals) combined.  Because gold is malleable and ductile, you can actually make it as flat as a sheet of paper.  Therefore, jewelry is primarily made of 14k – 18k gold, so it can not be so easily deformed or become misshaped easily.
This is how gold karats measure in parts of purity to the alloys it may be mixed with: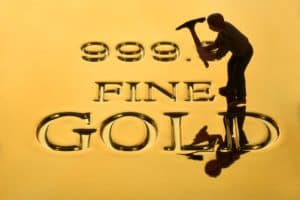 24k = 99.9% pure gold
22k = 91.67%
18k =  75%
14k = 58.33%
12k = 50%
10k = 41.67%
For gold bullion and coins, we analyze the gold using our Sigma Metalytics device.  To analyze gold jewelry, we use a gold testing kit to test the flakes we retrieve from a touchstone.  This in no way harms your gold jewelry, nor affect its visual appeal.
Gold's Weight and the Spot Price
The weight of your gold is a heavy factor in the offer that you will receive from any gold buyer nationwide.  Therefore, North Phoenix Pawn is equipped with the most advanced technology, even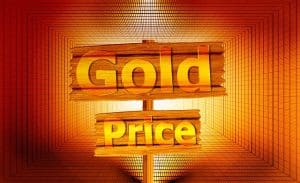 when it comes to our precious metal scale.  This ensures to accurately weigh your gold, whether it is in a bulk form, or a pair of gold earrings.
The last piece of vital information we need to complete our assessment, is to check the current spot price of gold.
The spot price is one of the term's used to buy and/or sell commodities, including precious metals like gold, silver and platinum.  It is defined as being the price of gold at the time of purchase.  Although precious metals' value does not fluctuate as extremely as the rest of the stock market can, the price still does fluctuate from open to close.
With the purity, weight and the spot price confirmed, our pawnbroker will calculate 70% – 80% of the spot price, and present a cash offer to you.
The Gold Buyer That Turns Offers Into Fast Cash!
If our offer is accepted, we will need to see your valid and current Driver's License, and your signature.  Once we have those, we will count out our offer in cash and hand it directly to you.  From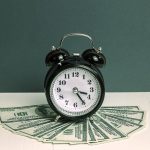 the beginning of the assessment to us handing you your cash, can take as little as 10 – 15 minutes.  Because at North Phoenix Pawn, we also understand the importance of time and to not waste it.
North Phoenix Pawn is the gold buyer that you can trust and rely on to receive the most cash possible when you sell gold jewelry, coins, bullion, and gold watches.  Time and cash are on your side when you seek to pawn or sell your valuables with our pawn shop!