Pawn Microwave for Cash Loan
If you are needing some fast cash, you might be wondering how you can possibly get it.  Well, you can pawn microwave ovens at North Phoenix Pawn and get the best offer possible today.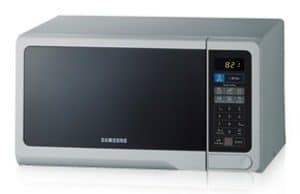 Our pawnbrokers are there to recognize value when they see it, and to turn it into cash in your hands.  Come on down to our store today, and see what offer is waiting for you to pawn microwave at our pawn shop!
Brands We Offer Cash Loans to Pawn a Microwave Oven: 
Considering that at North Phoenix Pawn, we are needing the resale value of your microwave to be $350 or more, we suggest that it be one right out of the box, or a premium brand to get a 90 day cash loan from your microwave oven.
Click on the bottom right of the screen if you would like to take advantage of reaching an assistant via live-chat.  You can get the answers to any questions you might have.  In addition, you can begin the process to pawn microwave oven online, prior to arriving at our pawn shop. 
How to Increase Your Offer When You Pawn Microwave
North Phoenix Pawn continues to provide more ways to make the cash you need a viable reality with pawn loans.  But, we do not stop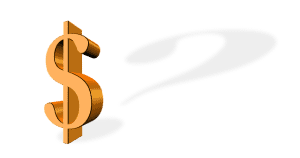 there.  We also like to identify the things that can increase your cash offer when you pawn valuable items to our pawn shop.  If you are going to pawn microwave oven, here are some helpful hints:
If it is brand new, bring it in the box it came in at the time of purchase.
Also, bring the sales receipt from the your purchase as well.
If it has been used, bring it in its best possible condition inside and out.
Lastly, make sure that you have all the accessories that it came with.
Assessment & Cash Offers to Pawn Microwave
At North Phoenix Pawn, our pawnbroker must determine the value of your microwave before we can make a cash offer for a pawn loan.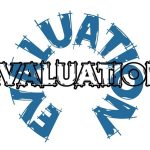 All of our assessments on microwaves and appliances are free of charge, and are never under any obligation to accept our cash offers.
Our assessment will begin with examining the exterior of the microwave, to ensure there are no scuffs, scratches or marks that could affect its value.  After that, we will make sure that it is in good working order and everything it came with is accounted for.  Lastly, our pawnbroker will verify the current market value of your microwave, and then present a cash offer to you.
Terms to Pawn Microwave Ovens
If our cash offer is accepted, we will need your valid and current Arizona Driver's License along with a few signatures.  After that, we will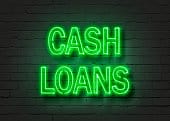 count out the offer in cash and hand it directly to you.
All pawn loans in the state of Arizona are for no more than 90 days.  For the duration of the loan, North Phoenix Pawn will keep your microwave oven safe in our secured facility until the loan is paid in full.  Within 10 minutes of paying off the loan, we will retrieve your microwave, and return it to you.
At any time during the pawn loan, you can come in and make payments, or satisfy the loan in full.  There are never any penalties or added charges for early payment of your loan.  In fact, if the loan is paid in full prior to the 60th day, we will deduct a redemption discount from the total amount due.
However, if you are having a hard time paying off the pawn loan prior to the 90th day, we can work with you.  By paying only the interest accrued to date, we can rewrite the loan for another 90 days.  Or, you can relinquish the microwave to the pawn shop at any time during the loan to release you from any further obligation to paying the loan.
North Phoenix Pawn provides multiple ways to get the fast cash you need, and in your hands within as little as 10 minutes!