Sell Designer Handbags for Cash Near Me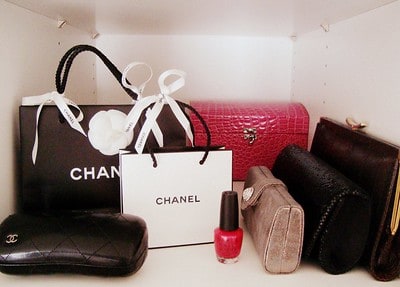 Wondering where to sell designer handbags and get a fair cash offer?  Welcome to North Phoenix Pawn, your trusted destination for buying and selling authentic designer handbags. In this article, we will discuss the advantages of selling luxury handbags made by renowned brands such as Chanel, Gucci, Louis Vuitton, Fendi, Dior, and Chloe. We'll also highlight the importance of bringing the original box and sales receipt, and how our authentication services from Entrupy can increase your cash offer.
Timeless Appeal and Desirability
Designer handbags from luxury apparel lines possess an unparalleled aura of luxury and style. These iconic brands have stood the test of time and have become synonymous with elegance and sophistication. The demand for their handbags remains high, making them highly sought-after in the resale market. By selling these designer pieces, you can tap into the enduring appeal of these prestigious brands and maximize your selling potential.
Superior Craftsmanship and Quality
One of the key advantages of selling designer handbags such as these luxury brands, lies in their exceptional craftsmanship and superior quality being passed on to others. These luxury brands invest significant time and effort into creating meticulously crafted bags using the finest materials. The attention to detail, premium leather, and exquisite hardware ensure that these handbags stand the test of time and retain their value. When you sell  designer handbags to us, we appreciate their quality and reward you accordingly by turning our offers into cash in your hands.
Expert Authentication Services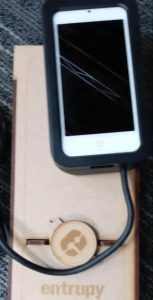 At North Phoenix Pawn, we understand the importance of authenticity when it comes to luxury items.  That's why we offer expert authentication services through Entrupy. This advanced technology utilizes artificial intelligence and machine learning algorithms to accurately verify the authenticity of designer handbags.  Our trained professionals utilize this cutting-edge system to ensure that every bag we buy or sell is genuine, providing you with peace of mind and a fair assessment of its value.
There is a fee for our authentication services though.  For almost all designer handbags and accessories the fee is $45.  The only exception is the luxury line of Hermes, which is $169 per bag.  The fee is non-refundable.  However, if you bring the items to back up its authenticity, this process will not be necessary.
Increased Cash Offer with Original Box and Sales Receipt
When you decide to sell designer handbags to our store, it's beneficial to bring the original box it came in and the original sales receipt with you. The inclusion of these items can significantly increase your cash offer. The original box and sales receipt serve as additional proof of authenticity, helping us establish the provenance and value of the bag. The complete set adds value to the overall package, and we take that into consideration when making our cash offer.
At North Phoenix Pawn, we pride ourselves on offering competitive pricing for designer handbags. Our team of experts conducts a thorough evaluation of each bag, taking into account factors such as brand, model, condition, and its current market value.  We provide a transparent assessment of the valuation, ensuring that you receive an accurate assessment and the best cash offer possible for your designer handbag.
North Phoenix Pawn Turns Luxury Into Cash
When you buy or sell designer handbags from prestigious brands like Valentino, Burberry, Coach, Prada, Givenchy, Goyard, Hermes and more at North Phoenix Pawn comes with numerous advantages. The timeless appeal, superior craftsmanship, and high demand make these luxury bags highly desirable in the resale market.  That's what allows us to turn the best offers into cash in your hands when you sell designer handbags to our store.  Visit us at North Phoenix Pawn and let our knowledgeable team provide you with a fair assessment and a rewarding selling experience for your authentic designer handbags.