Pawn Designer Handbags for Lots of Fast Cash
Welcome to North Phoenix Pawn, your luxury handbags pawn shop!  At our store you can acquire, sell or pawn designer handbags, accessories and more. We understand the value and allure of high-end fashion accessories, and our pawn shop offers a unique opportunity to leverage your luxury handbags for immediate financial assistance. Our thorough assessment, which includes the cutting-edge Entrupy authentication technology, ensures transparency and reliability. With the best cash offers around, North Phoenix Pawn is the place to go to pawn designer handbags near me for a cash loan.
Luxury Brands to Utilize for Cash on Pawn Loans:
Chloe – Louis Vuitton – Prada – Gucci – Hermes – Dior – Givenchy – Chanel – Fendi – Burberry – Coach – Valentino – and more!!
3 Advantages of a Cash Loan from Luxury Handbags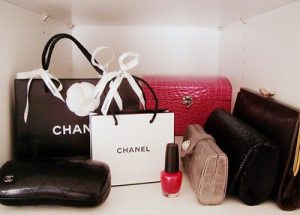 One of the primary advantages of pawning designer handbags at North Phoenix Pawn is the ability to obtain immediate cash. Whether you need to cover unexpected expenses or seize an exciting opportunity, pawning your luxury handbag provides a quick and hassle-free solution. Instead of waiting for potential buyers or engaging in lengthy consignment processes, you can receive instant cash in your hands when you pawn designer handbags.  In addition, you'll have 90 days to repay the loan and retrieve your luxury bag.
North Phoenix Pawn prides itself on providing our loans that will never be reflected on your credit score. Our team of experienced pawnbrokers ensure that our pawn loans are conducted discreetly, protecting your privacy throughout the process. Allowing you to pawn your designer handbag with confidence, knowing that your personal information and valuable asset are in safe hands.
When you pawn designer handbags, it allows you to retain ownership of your valuable asset while accessing the financial assistance you need. We understand the sentimental and monetary value these items hold, which is why we provide a flexible borrowing solution that doesn't require permanent separation from your beloved handbags. Once you repay the loan, you can retrieve your handbag in its original condition.
The Authentication and Assessment to Pawn Designer Handbags
Upon bringing your designer handbag to North Phoenix Pawn, our expert appraisers will evaluate its authenticity, condition, and market value. With years of experience in assessing value, our team is well-versed in identifying genuine designer handbags and assessing their worth accurately.
As part of our commitment to ensuring authenticity, North Phoenix Pawn employs the cutting-edge Entrupy authentication technology. Entrupy utilizes artificial intelligence and advanced algorithms to detect counterfeit designer handbags. By analyzing microscopic details and comparing them against a vast database of authentic items, Entrupy offers an objective and reliable authentication process. This technology enhances the credibility and transparency of our pawn shop, providing you with the confidence that your designer handbag will be evaluated accurately.
*Please note that there is a charge of $45 per authentication of most luxury handbags. This charge is non-refundable.  The authentication does not guarantee to find it to be genuine, but examines it to determine if it is authentic. 
**Hermes authentication are $169 for each handbag or accessory.
How Much Do Pawn Shops Pay for Designer Handbags?
Once the authenticity of your designer handbag is verified, our appraisers will assess its condition and verify its market value. Factors such as brand, model, rarity, demand, and overall condition contribute to the cash offer presented for a pawn loan.
Let's say that your handbag looks like new condition inside and out, and you have receipts, box, etc., on average you will receive an offer that is 50% – 60% of its current market value for a loan.  But, mind you, that is just a rough estimate.  Please click on the bottom right of your screen to reach an assistant via live chat.  They will be able to answer any questions you may have, and even begin the process online, prior to arriving at the store.  Or just complete our Online Application to pawn designer handbags, and receive a response via email within 20 minutes (during our business hours).
Increase Your Cash Offer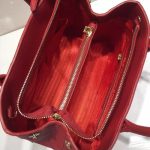 Here are some helpful hints to ensure you receive the highest cash offer possible to pawn designer handbags…
Bring the handbag in its best possible condition.
If it came with any accessories, bring them with you as well.  This includes certificate of authenticity from the designer.
Your sales receipt and the original box it came in at the time of purchase will not only add to your cash offer, it will help with the authentication process.
Why Choose North Phoenix Pawn?
North Phoenix Pawn is the place to go to pawn designer handbags for multiple reasons.  Including immediate cash flow, secure transactions, and the ability to retain ownership of your valuable asset at your convenience. In addition, the utilization of Entrupy authentication technology, guarantees authenticity and a fair valuation to receive the most cash possible. We understand the importance of your luxury handbags and strive to provide a professional and trustworthy experience for all our clients. Visit North Phoenix Pawn today to explore the possibilities of leveraging your designer handbags while meeting your financial needs.