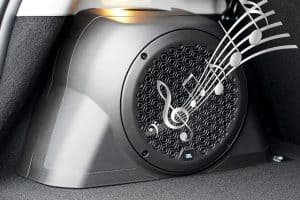 There is nothing better than the sweet sound of cash when you bring in your previous car stereo and sell car audio equipment to North Phoenix Pawn.  Therefore, putting some extra cash in your pocket after buying your new audio equipment.
Not only does North Phoenix Pawn have an experienced crew, we also have a station dedicated to test your car stereo, speakers and amplifiers.  Making it all the more possible to test the input and outputs, and assess your equipment efficiently.  From our assessment, our pawnbroker will calculate a cash offer and present it to you.
Once you visit our pawn shop, you will see and experience the quality service and best offers possible for yourself.  So, come on in to our pawn shop and see what offer awaits you!
We buy these following brands of car audio equipment:
Our Assessments and Offers When You Sell Car Audio Equipment:
You are in good hands at North Phoenix Pawn.  Our experienced and skilled staff will find all the value in your equipment and present you with the best offer possible!  In addition, all of our assessments on car stereos, speakers and equalizers are free of charge.
Our assessment begins with examining the exterior of the car stereo and accessories.  Meanwhile, our pawnbroker will make sure that all of the basic components for the stereo system is accounted for. After that, the system will be powered up, tested and the current market value will be confirmed to present our offer to you.
Tips for getting the most cash possible for your car audio equipment:
Bring in your car stereo in its best possible condition.
Make sure that you have all the accessories and wiring that it came with, into the pawn shop.
Any additional equalizers, woofers, subs et al., that you bought separately, bring them with you.
If you still have the sales receipt and/or the original box from the time of purchase, have them with you as well.
We Turn Our Offers Into Cash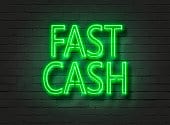 Once our offer is accepted, we will need your valid and current Arizona Driver's License and some signatures.  After that, we will be counting out the cash directly to you.  The entire process can take as little as fifteen minutes or less.  Because we know that time has value as well.  Therefore, we don't waste your time and drag out the process.
Pawn Car Audio Equipment and Secure a Cash Loan
If you are needing cash but are not wanting to sell your car stereo outright, we still can help!  For almost the same cash offer, you can pawn your car stereo and secure a 90-day cash loan.
The advantage of a pawn loan, is that you do not have to sacrifice your valuables when you are temporarily short of cash.  In addition, we keep your car audio equipment safe and secure in our locked storage facility until the loan is paid in full.  You are more than welcome to come in at any time during those 90 days and satisfy the loan, without any penalties of early payment.  The same day the loan is paid, we will happily return your equipment back to you.
In the end, you can get the cash you need, when you need it, and have your car stereo and amplifier back in your possession in 90 days or less!
Come on down to North Phoenix Pawn to pawn or sell car audio equipment…our experienced staff will assess it accurately, make the best offer possible and count out the offer into cash in your hands quickly!