Pawn Computers or Pawn Laptops for Cash
North Phoenix Pawn is the pawn shop that Phoenix relies on to pawn computers/pawn laptops for a cash loan!  That is because for more than 25 years we have been the pawn shop that knows where to find the value in your electronics, and quickly turn it into cash in your hands.  As long as it has a value of $150 or more, we can offer you a pawn loan.
Whether you have a computer monitor with a tower, a laptop, notebook, iPad or tablet, North Phoenix Pawn will find the value that it holds, and present the best possible offer to you on the following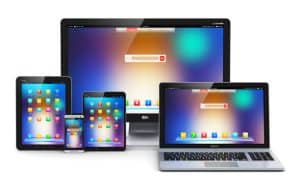 brands:
Pawn Computers or Pawn Laptops for a Cash Loan Today!
At North Phoenix Pawn our pawnbrokers will do a fast, yet efficient assessment of your laptop and accessories and transform it into the highest cash offer possible to present to you.
All of our assessments on any electronics are free of charge, and free from obligation to accept our cash offer.  Therefore, if you want to just bring in your computer ensemble in for an assessment, just to find out how much it is currently worth, you are more than welcome to do so.
Here are some helpful hints to make sure that you get the best offers possible, hands down, at North Phoenix Pawn:
Bring your electronics into the pawn shop in their best possible condition.
Make sure that you have all of the accessories it originally came with at the time of purchase.
If you still have the sales receipt, and/or the original box it all came in, bring them along too.
Lastly, bring any accessories or electronics you bought separately, bring them and their receipts as well.
Click on the bottom right of the screen, and you can be connected with an assistant via live-chat.  If you have any questions, you can get the answers you need.  In addition, you can begin the paperwork and the pawn process online, before you arrive at North Phoenix Pawn.  
Turn Your Offer Into Cash In 15 Minutes or Less
If you accept our cash offer, all we will need to complete the paperwork is your valid and current Arizona Driver's License, along with a few signatures.  Once that is all said and done, we will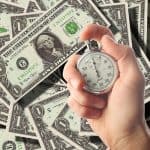 count out our offer in cash and hand it to you.
The entire process, from the beginning of the valuation, until the time we hand you the cash on a pawn loan can take as little as 15 minutes or less.  That is because at North Phoenix Pawn we know that time has value too. Therefore, you will receive the best services, by the best pawnbrokers in the business, in a prompt and efficient manner.
The Terms of a Cash Loan When You Pawn Laptops or Computers
All pawn loans in the state of Arizona are for no more than 90 days.  For the duration of the pawn loan, we will keep your laptop and accessories safe and secure, locked in our facility, until the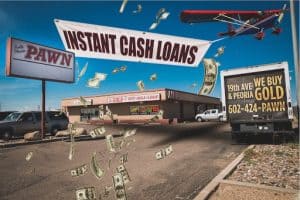 loan is satisfied.
You are more than welcome to pay off the pawn loan in full at any time during the 90 days.  There are never any penalties or fees for early payment when you pawn laptops or computers.  In fact, if you satisfy the loan prior to the 60th day, we will deduct a redemption discount from the total amount due.
We also can give you more time if need be.  By paying only the interest accrued to date, we can rewrite the loan for another 90 days.  North Phoenix Pawn can do this as many times as you may need, so you can get you laptop or computer back at home where it belongs.
However, if you do not foresee that you paying off the loan will be possible, you can relinquish your laptop to the pawn shop.  Thereby, releasing you from any further obligations to the store to repay you pawn loan.
North Phoenix Pawn continues to be the pawn shop that Phoenix can rely on to make the cash you need easily accessible when you pawn laptops and more at our store!