Pawn Native American Jewelry for 90 Day Loan
Need cash, but not ready to part with your collection of Hopi, Zuni or Navajo jewelry?  Well then, come on in and pawn Native American Jewelry for the best cash offer with North Phoenix Pawn.  Because when it comes to putting a value and turning it into cash for a collateral loan, our pawn shop knows how to ensure our customers get the most cash possible when they need it the most.  For over 25 years we have continued to be a pawn shop Phoenix residents rely on to recognize value and turn it into cash in your hands quickly!
Pawn Native American Jewelry, Belt, Belt Bucklers and Bolos – Gold & Silver From the Following: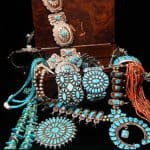 Assessing the Value to Pawn Native American Jewelry
At North Phoenix Pawn, we must assess the value, before we make an offer to you to pawn Native American jewelry.  Therefore, to determine the value, we first analyze the purity of the gold or silver that the jewelry is made of.
To do this, a magnet is used first, to make sure that it is a precious metal.  After that, we will locate the jewelry's hallmark, and use that ratio to start the testing of the precious metal.  Next, our pawnbroker will utilize our touchstone to retrieve some flakes from the jewelry to test.  This stone does not affect the aesthetic appeal of your jewelry.  In fact, it keeps it from harms way of the acid drop test kit that we use.
Once the purity of the precious metal is confirmed, next we will weigh the silver or gold, then refer to the daily spot price to accurately assess the value of its weight and purity.
Other Factors We Consider When You Pawn Native American Jewelry
When you pawn turquoise jewelry, belts or buckles, we do take into consideration the era that it comes from.  In addition, we also look for any markings from the hallmark to see any recognizable features from any of the renowned artists, past or present.  The pawnbroker will also assess the overall condition of the piece, and note of any precious metals.  For instance, black onyx, coral, mother of pearl and/or turquoise.
Click on the bottom right of your screen to reach one of our assistants, via live-chat.  They will gladly answer any questions that you may have regarding pawning your jewelry.  In addition, you can begin the process online prior to even arriving at our pawn shop!
Turning Our Offer Into a Cash Loan for You
Once an offer is accepted from North Phoenix Pawn, we will need to complete the short-term loan contract, when you pawn turquoise jewelry.  This will take only a few signatures and seeing your valid and current Arizona Driver's License.  After that, we will count out the offer in cash, and handing it directly to you.  The entire process, from assessment to cash can take as little as 15 minutes or less.
Pawn Loan Terms
In Arizona, all pawn loans can be for no more than 90 days.  For the duration of the loan, the jewelry will be kept locked and secured in our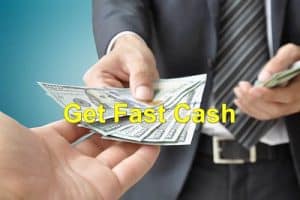 jewelry vault, until you return to satisfy the loan.
At any time during the pawn loan, you are welcome to make payments towards it, and/or pay it off in full.   There is never any penalties or charges added for early payment of the loan.  In fact, if you pay off the loan entirely prior to the 60th day, a reduction discount will be deducted from the total amount due.
If you realize that you are having problems coming up with the amount due towards the end of the loan, let us know.  Because we can work with you!  By paying only the interest accrued to date, we will be able to rewrite the pawn loan for another 90 days.  However, you also have the option to relinquish the jewelry to the pawn shop instead.  By doing this, you will no longer have any financial obligation for the loan.  Although, we are never seeking to keep your jewelry, but do understand that sometimes there is no other choice for you.
North Phoenix Pawn continues to be a reliable source to get the most cash possible when you sell or pawn Native American jewelry.