Pawn Jewelry for a 90 Day Cash Loan
North Phoenix Pawn is Phoenix's first choice when looking to pawn jewelry for cash.  Whether you have gold, platinum, silver or a combination of jewelry you are looking to pawn for cash, bring it in for a valuation.  Our skilled and experienced pawnbrokers will provide an accurate assessment that leads to offering as much cash as we possibly can. Come on into our pawn shop with jewelry in hand, and see what offer awaits you inside our store!
Platinum, Gold & Silver Jewelry We Offer Pawn Loans On: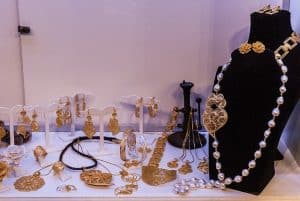 Bracelets, Arm Cuffs & Anklets
Necklaces, Pendants & Chokers
Estate Jewelry, Antique & Vintage Jewelry
Earrings
Rings
Watches
Cufflinks
Assessment to Pawn Jewelry
All of North Phoenix Pawn's valuations to pawn jewelry are free of charge and are free from any obligation to accept our offer.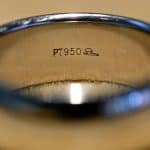 The assessment begins with using a magnet, and making sure that it is actually one of the precious metals.  Next, our pawnbroker will locate the hallmark (aka hidden stamp) that notes the purity of the platinum, gold or silver jewelry.  The hallmark lets us know at what level to start the acid drop test.  Because we will either swiftly verify the hallmark is correct, or identify what the purity actually is with our jewelry testing kit.
After that, your jewelry will be weighed, followed by confirming the current spot price of the precious metal.  Once our pawnbroker has confirmation of all three, they will calculate our offer, and present it to you.
Click on the bottom right of your screen to reach an assistant via live-chat.  You can get answers to any questions you may have.  In addition, you can get the process started online before you even arrive at North Phoenix Pawn. 
Turning Our Offer Into Cash In Your Hands
If our cash offer is accepted for you to pawn jewelry to us, we will need just a few things to complete the paperwork.  First, we will ask for your valid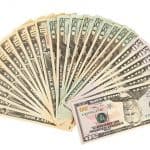 and current Arizona Driver's License, followed by a few signatures.  Once that is said and done, e will count out our offer in cash, and hand it to you.  The entire process from the beginning of the valuation, to hand you the offer in cash can take as little as 10 minutes.  Because, here at North Phoenix Pawn, we believe that time has as much value as the cash we offer to pawn jewelry with us.
Terms on a Cash Loan to Pawn Jewelry
All pawn loans in Arizona are for no more than 90 days.  For the duration of the loan, we will keep your jewelry safe and secure in our locked vault.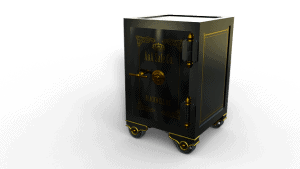 The same day that you pay off the loan in full, we retrieve your jewelry from the back, and hand it to you.
You are more than welcome to pay off the loan in full at any time during the 90 days.  There are never any penalties or fees added to the amount due for early payment.  In fact, if you satisfy the loan prior to the 60th day, we will deduct a redemption discount from the total amount due.
Although, we do understand that sometimes circumstances can make it hard to payoff the loan in full by the 90th day.  When that is the case, please come on in and talk to us.  Because, with paying only the interest accrued to date, we can rewrite the loan, giving you another 90 days to pay.  Furthermore, you can repeat this as many times you need or want so the loan is not defaulted.
However, at any time during the loan, you can relinquish your jewelry to the store, and free yourself from any further obligation to the loan or to North Phoenix Pawn.
North Phoenix Pawn continues to pave the way to offering the best offers possible and turning them into cash when you pawn jewelry to our store.