Sell Video Game Consoles
Out of time to play games, and need some fast cash?  That is where North Phoenix Pawn comes in to help you with your financial needs.  We are the pawn shop that the north valley trusts to Sell Video Game Consoles, accessories and games to for the most cash possible!
Whether you are a student starting a new school year, or are having to find a new job, there is no time to waste playing games.  You have either bills to pay, or books to buy, and need to focus on the tasks at hand.  Therefore, why not ease some financial stress and sell your game gear?
Why bring them into North Phoenix Pawn?  Well, our offers are hard to beat when you want to sell video game consoles and gear!  And we have our skilled and experienced staff to thank for that.  Because they know where to find the value your game gear holds, and turn it into the best offers possible!
So, come on in with a collection of games, gear and your console, and let us turn it into cash in your hands, fast!
Sell Video Game Consoles, Accessories and Games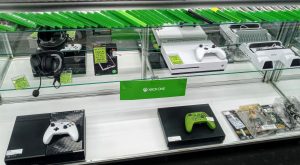 Amongst the many releases of gaming systems, games and accessories, there is a lot to cash in on.  Therefore, North Phoenix Pawn is here for you to sell video game consoles and more:
Or do you have a pinball machine you would like to sell?  Because we will gladly make you the highest offer around and buy your pinball machine today!
Assessments to Sell Video Game Consoles & More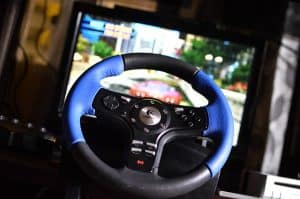 Our valuations consider the exterior of the console, games and accessories, whether everything is in good working order and the current market value.  Therefore, all of these aspects are examined, tested and confirmed.
Tips to get the most cash possible when you sell video game consoles and more:
Make sure that you have all accessories and attachments present when you bring them in.
In addition, bring in the console, accessories and games in their best condition possible.
If you still have your sales receipts and/or the original boxing that it came in, bring those with you as well.
Turning Offers Into Cash In Just Minutes
Once our offer is accepted to sell video game consoles, all we need is your valid and current Arizona Driver's License and a few signatures.  After that, we will count out our offer in cash and hand it directly to you.  The entire process from assessment to cash in your hands can take as little as 10 minutes.
North Phoenix Pawn is the pawn shop you can trust for accurate assessments, the best offers and to turn them into cash in minutes! 
You Can Pawn Your Gaming Console & Gear for Almost the Same Amount of Cash
There is no shame to acknowledge that just because you are in need of cash, you are not willing to sell video game console and gear.  And that is okay.  Although, if you are needing cash and not ready to sell your consoles, we do offer the option to pawn video game consoles, accessories and games.
Our pawn loan will offer almost the same amount of cash to sell it, yet give you time to pay back the loan in full, and retrieve your game gear and bring it back home.  As a result, you will have the cash you need now to secure a 90 day loan.  For the duration of the loan, we will keep your game console and accessories together and in our secured storage facility until your return.  You are welcome to repay the principal plus interest at any time during the contract of the loan.
In the end, you can have your game gear back at home and gaming with your friends again in 90 days or less!