Pawn Phone
We all have had times when an unexpected financial emergency cannot wait to be attended to.  This means that you don't have the time to waste, nor the energy, to wait for the approval from traditional means, such as a bank.  But this doesn't mean its time to panic either.  Because you have North Phoenix Pawn on your side.  Then you start to think, "what do I have that could possibly put fast cash in my hands?"  Then, you realize that it is in the palm of your hands. But then the question rises, can you pawn a phone?  The answer is quite simply, Yes!  You can easily pawn phone and put the cash that you need, into your hands.
Although, it does matter where you choose to go, to get an accurate assessment, and turn that awesome offer into cash in your hands.  And, in the north part of the Valley of the Sun, that is North Phoenix Pawn.  Because our pawn shop is well equipped to recognize value when we see it, and turn it into the fast cash you need, utilizing your cell phone to get a pawn loan.
Brands of Phones We Offer Pawn Loans On
Google Pixel – Samsung – Apple iPhone – Huawei – Nokia – Sony – LG – HTC – Motorola – Lenovo – OnePlus – Xiaomi
Frequently Asked Questions:
Can I pawn a phone that isn't paid off?

No.  It is written in the payment plans of cell phones, that until the phone is paid in full, you cannot sell or use it as collateral for a cash loan.

Can you pawn iPhones?

Yes.  As long as you own your iPhone, free and clear, you can pawn an iPhone.

How long does it take to pawn phone for cash?

On average, from the beginning of the assessment, to completing the paperwork, and having the cash in your hands, can take anywhere from 10 – 25 minutes.  A lot of the time spent, does depend on the pawn shop you choose, and the experience of the pawnbroker, themselves.

Can you pawn a locked cell phone?

The cell phone or iPhone, does need to be unlocked, and have the ability to test all of its major functions, to make an offer.  So, unfortunately, pawn shops are not able to buy or pawn locked cell phones.

Can you pawn a broken phone?

No.  If your phone has a cracked screen, or many of the functions do not work correctly, the phone does not retain enough value to make an offer for a pawn loan.  In addition, the likelihood of a person paying off the pawn loan in full (including interest), is a high risk in a pawn shop's eyes.
How Much Cash Can I Get By Pawning My Cell Phone?
Well, that depends on the condition of your cell phone, and if all the phones functions are in good working order.  However, North Phoenix Pawn does offer almost as much cash to pawn phone, as selling the phone.  In addition, all cash offers are based on their current market value.  Therefore, the newer the phone, the more cash you can get.
TIPS TO GET THE MOST CASH POSSIBLE WHEN YOU PAWN PHONE AT NORTH PHOENIX PAWN: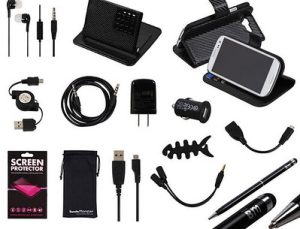 Bring you phone into our pawn shop, in its best possible condition.  So, take the time to clean it up before you come in.
Make sure that you have all of the accessories that it came with at the time of its purchase.  This includes the charger, ear buds, the reset key, etc.,
If you still have the original box that it came in, as well as the receipt from the time of purchase, bring them as well.
If you bought any accessories separate from the phone, bring them, and their receipts too, and bundle them under the same pawn ticket.
Pawn Phone Near Me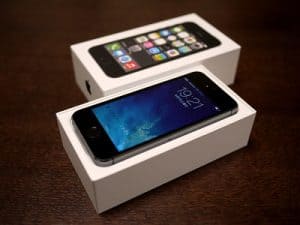 Come on in to the cell phone pawn shop near me, at North Phoenix Pawn.  We are the leader of pawn shops when it comes to presenting the highest offers, and turning it into cash in your hands in mere minutes.
For the duration of the loan when you pawn phone, we will keep your phone safe in our secured facility for 90 days, or the loan is satisfied in full.  Once the loan is paid back, we will hand your phone back to you, in the same condition as we received it.
You can pay off the loan at any time during the 90 days, without incurring any fees or charges for early payment.  In fact, if the loan is paid in full prior to the 60th day, a redemption discount will be deducted from the total amount due.  However, if you are having difficulty paying it off by the 90th day, come in or call us.  We are always more than willing to work with you.  Especially if you keep an open line of communication with our store.
Click on the bottom right of your screen, and you will be connected to our customer assistance.  They can answer any questions you may have, and even start the process before you even arrive at our store.