Pawn Air Tools to Put Cash in Your Pocket Quickly
If you have an air compressor and a collection of pneumatic tools, you know how priceless they are to have.  Therefore, even if you are needing some fast cash, it is not rational to sell them to obtain it.  Because of the value that pneumatic tools retain, you can get the cash you need when you pawn air tools at a pawn shop.  However, it also matters which pawn shop you choose to pawn them.  That is why you'll find that North Phoenix Pawn is the place to go.  We provide accurate assessments, the best offers possible and we turn our offers into cash in your hands quickly!
Brands of Air Tools We Commonly See:
Click on the bottom right on your screen to be connected with an assistant via live-chat.  They will be more than happy to answer any questions you may have.  In addition, you can get the process started on-line before you even arrive at our store!
Pawn Air Tools for Cash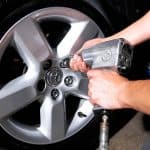 For us to make an offer for a pawn loan on your air tools, we first need to assess them.  Our assessments are provided free of charge on air tools and compressors.  Likewise, there is no obligation to accept or offer.
Our associate will begin by examining the exterior of your compressor and/or air tools.  This is to make sure that there is not excessive wear and any blemishes that affect its value.  After that, the tools will be powered up and test if they are in good working condition.  Next, the current market value will be verified, and you will be presented with a cash offer.
Tips to get the most cash possible from a pawn loan:
Bring in your air tools in their best possible condition.
Make sure you have all the accessories that come with each air tool at the time of purchase.
In addition, bring in multiple air tools, along with the compressor to make sure you can reach your cash goal.
If you still have your sales receipt, and/or original box they came in, bring them in as well.
Pawn Air Tools Loan Terms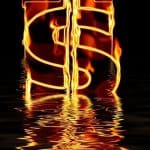 If our offer is accepted to pawn air tools, we will need your valid and current Arizona Driver's License and a few signatures.  Once the paperwork is completed, we will count out our offer in cash and hand it directly to you.
If you have any questions regarding the loan, please ask our pawnbroker to clarify the terms.  They will be more than happy to assist you and go into detail if needed.  North Phoenix Pawn is here to help you in every way we can!
All pawn loans are for 90 days.  For the duration of the loan, your air tools will be secure in our locked storage facility until your return.  You are more than welcome to satisfy the loan at any time during the 90 days.  In addition, if you pay the loan in full prior to the 60th day, we will deduct a redemption discount from the total amount due.
However, if you find you need more time to pay the loan off in full, we can help.  With paying only the interest accrued to date, we can rewrite you pawn loan for another 90 days.
Although, another option you do have is to relinquish the air tools to the pawn shop.  Therefore, relieving you of any further monetary obligation to North Phoenix Pawn.
There is no pawn loan too big for North Phoenix Pawn to handle!  Come on in to our store and see what offers await you!