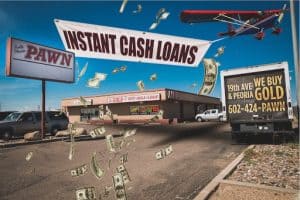 If you are needing some fast cash temporarily, one of the best ways to get it is to pawn gold.  And to ensure that you get the best offer possible on your gold, North Phoenix Pawn is the place to go!  Whether you have gold coins, gold jewelry, gold bullion, or a combination of gold items, we can help you get the cash you need on a short-term loan.
Our pawn shop provides accurate assessments that lead to the best cash offers possible!  If our offer is accepted, we turn our offer into cash in your hands in mere minutes.  And if you live in the North Phoenix area, then you don't have to travel far to go to "pawn gold near me".  So, come on in and see what offers await you at North Phoenix Pawn today!
Forms of gold to pawn for quick cash:
Bullion – Rounds, Ingots, Bars, Nuggets, Troy Ounces
Coins – Numismatic or Bullion
Jewelry – Pendants, Rings, Bracelets, Earrings, Brooches
Watches
Scrap Gold  – Broken Jewelry, Dental Gold
Pawn Gold for a Cash Loan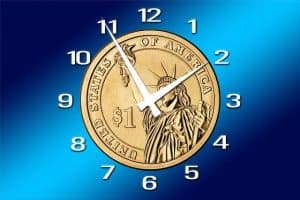 The best thing about pawn loans, is that they quickly put cash in your hands.  There is no extensive loan application, needing all your financial information, only to make you wait for an approval when you pawn gold.  Specially, when you choose to come to North Phoenix Pawn!
Pawn loans do not require credit checks, proof of employment or proof of income!  However, if you have good credit, you can utilize it to possibly increase your cash offer, and/or lower the interest rates when you pawn gold.
Once our offer is accepted, all we will need is your current and valid Arizona Driver's License and a few signatures.  After that, we count out the offer in cash to you directly!  The entire process, beginning with the assessment, to the counting out the cash, can take as little as ten minutes.
Accurate Assessments
Our assessment to pawn gold starts with taking a magnet to it, for the first initial test.  If it does not stick, we will proceed with the following steps in our assessments.
We will test to confirm the purity of the gold brought in to our store.  All bullion and jewelry made of gold have a hallmark or hidden stamp denoting the karat of the gold in question.  Depending on the form of the gold, determines how we confirm the gold's karat.

Testing Kit – Primarily used to test all forms of gold jewelry.  Using a touchstone to retrieve flakes to test.  This does not harm or change the appearance of your jewelry in any way.
Sigma Metalytics – This analyzes the purity of any precious metal by sending electro-magnetic waves through any bulk form of gold.  It takes less than a minute for the results to be completed.
 Once the purity is  confirmed, our pawnbroker will weigh your gold, and add that into the calculation.
After that, we pull up what the current spot price is of gold.  Because gold, like every other commodity fluctuates from open to close in the Stock Market.
With all of the necessary information, North Phoenix Pawn then calculates 70% – 80% of the current spot price, and presents a cash offer to you.
Click on the bottom right of the screen to be connected with the next available assistant.  They will be more than happy to answer any questions you may have and even start the process online to pawn gold prior to arriving at our store.
Pawn Loan Terms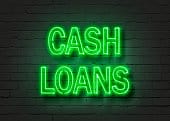 A pawn loan in Arizona can be for no more than 90 days.  For the duration of the pawn loan, we will keep your gold safe and secure in our vault until the loan is paid in full.
You are more than welcome to pay off the pawn loan at any time during the 90 days.  In fact, if you pay off the loan prior to the 60th day, we will deduct a redemption discount from the amount due.
However, if you find you need more time to pay it off in full, we can work with you.  By only paying the interest accrued to date, we can rewrite the loan for another 90 days.
North Phoenix Pawn is the pawn gold near me you can rely on for the most cash possible, and professional, friendly service!