Pawn Tools & Get Cash Quickly and Hassle-Free
Whether you are a landscaper, mechanic or a hobbyist, you know the value of the tools you have.   If you rely on them a lot, it's more than likely you have them arranged and organized for easy retrieval.  So consequently, you know that if you are in need of fast cash, which tools or sets that could make the cash you need viable.  Therefore, bring your collection and pawn tools at North Phoenix Pawn.  We are the pawn shop that offers the most cash possible in the North Phoenix area, when you pawn tools with our store.
The biggest advantage when you pawn tools, is that collateral loans do not affect your credit score.  That is why there is never a need to verify employment, run a credit score or have proof of income.  Nor do you have to provide all of your personal financial information, just to wait to see if you are approved.
Tools to Pawn for Cash:
Handheld Tools – Landscaping Tools – Paint Sprayer – Power Tools – Air Tools – Air Compressor – Power Washer – And More!
Secure a Cash Loan Based On the Assessment To Pawn Tools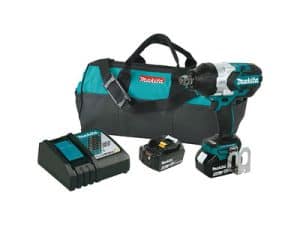 All pawn loans are based on the value of the items brought in to utilize as collateral.  Therefore, it is important to ensure that you are equipped with all the information you need to get the most cash possible offered to you.  North Phoenix Pawn is here to offer you some helpful hints that will increase your offer:
Bring your tools in their best possible condition to our pawn shop.
In addition, have them organized and make sure tool sets are complete.
If you bought any accessories or attachments for your tools, bring them as well.
Bring original box they came in and/or sales receipt if you still have them.
Lastly, bring multiple tool sets and or powered tools to bundle together if you need a large amount of cash.
Our assessments on your tools are free of charge, and are very efficient to determine their value.  Because they are based on their physical appearance, if all its functions are in good working order, and its current market value.  Once all of these factors are examined, we will present the highest offer possible to you.
Click on the bottom right of the screen for assistance via live-chat.  Our assistant can answer your questions and get the process started before you even arrive at our store.
Pawn Loan Terms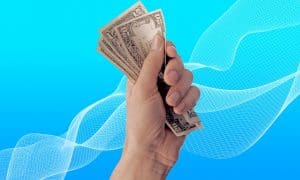 All tool pawn loans are for a total of 90 days.  For the duration of the loan, we keep your valuables safe and secure in our locked storage.  You are more than welcome to pay the loan in full at any time during those 90 days.  There are no added fees or penalties for early payment.  In addition, if you satisfy the loan prior to the 60th day, we will deduct a redemption discount from the total amount due.
However, if you find you need more time to satisfy the loan, come on in and talk to us.  With paying only the interest accrued to date, we can rewrite your loan for another 90 days.  We can do this as many times as you need as well.
Although, if you pawn tools, you also have the option to relinquish the tools if paying off the loan doesn't seem viable.  As a result, you will no longer have any financial obligation to pay off the loan.
Once you loan is paid in full, we will gladly hand you back your tools in the same condition you brought them in to us.
North Phoenix Pawn is staffed with an experienced and helpful staff to get you the cash you need today!  Come on in, and see what offers we have in store for you when you pawn tools with us!