Sell Landscaping Tools & Put Cash In Your Hands
When you have spent years, time and money on your landscaping of your home it shows.  What doesn't show is all money you've invested in equipment that you no longer need, or never quite used.  Yet, there they sit in your shed, collecting dust.  So, rather than letting them spend any more needless time in your shed, why not turn them into cash?  Because you can bring them down to North Phoenix Pawn today and have a pocket full of cash in minutes!
We buy the following lawn tools and equipment:
Sell Landscaping Tools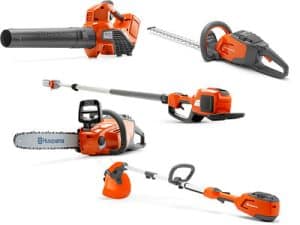 If you have a selected collection of landscaping tools you want to clear out of your shed, bring them into North Phoenix Pawn.  We provide accurate assessments that lead to the best cash offers in the North Phoenix area.  In addition, our assessments on landscaping tools are free of charge, and are under no obligation to accept our cash offer.
Our associate will begin the assessment by looking at the exterior of the tool physical condition.  After that, they will test the inner mechanics by testing if all the functions work properly.  Finally, the current market value is considered, which gives us the ability to present our cash offer to you.
Helpful hints to get the most cash possible when you sell landscaping tools:
Bring in your tools in their best possible condition.
Make sure you have with you all the accessories that the tool came with at the time of purchase.
In addition, if you still have the original box they came in and the sales receipt, bring them with you too.
Have Cash in Your Hands in Minutes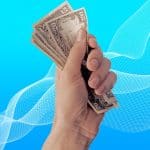 Once our offer is accepted, we will need your valid and current Arizona Driver's License and a few signatures.  After that, we will count out our offer in cash and hand it directly to you.  From start to finish, the entire process can take as little as ten minutes to sell landscaping tools.
If you are not ready to sell your lawn tools and equipment, North Phoenix Pawn has another option.  For almost the same amount of cash, we can offer you a pawn loan based on your tools' value.  Although, the main difference is this collateral loan allows you the time to satisfy the loan, and you can have your tools back in 90 days or less.