Pawn Video Game Consoles
There are times when we all are needing extra cash for an emergency, just to get to the next paycheck.   Although, selling your items is not the only option you have.  For instance,  if you pawn video game consoles and accessories, the combined value can help your financial needs.  However, not all pawn shops are the same.  You want to choose a pawn shop that makes the best offers and backs it up with cash.
At North Phoenix Pawn we provide accurate assessments, that put cash in your hands fast!.   Whether you have the latest releases of Nintendo Switch, PlayStation or Xbox they can put cash in your hands.  In the end, when you pay off the loan in full, you can have your system at home and gaming in 90 days or less, after you pawn video game consoles for cash.
Pawn Video Game Consoles, Accessories, Gaming Laptops or Games
The best thing about pawn loans at North Phoenix Pawn is that you can bundle multiple items together if need be.  Therefore, when you have a gaming console or laptop, it is best to bring accessories and games along with you.  Because you can add more to the bundled pawn loan if you need a specific amount, and stop when you reach it.
We welcome you to pawn any of the following gaming systems and its accessories: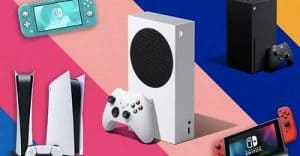 Sony PlayStation 4
Nintendo Switch
Nintendo Switch Lite
Apple TV 4K Streaming Player
Gaming Desktop
Assessing Loan to Value When You Pawn Video Game Consoles
Secured loans are based on an item's visual appeal, its working condition, and the current market value the item is going for.   Our assessments to pawn video game consoles are free of charge, as well as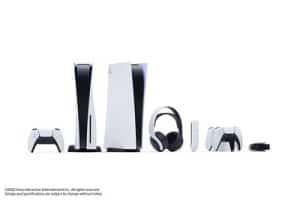 free from any obligation to accept the offer presented to you.  North Phoenix Pawn seriously wants to help you get the amount you need when you pawn your gaming system.  Therefore, here are some helpful hints to get the best offer possible:
Bring you gaming system, accessories and games in its best possible condition.
Make sure that you have all accessories that came with the system at the time of purchase.
In addition, bring along any accessories and games that you purchased separately to enhance your gaming experience.
If you still have your sales receipt, and or the original packaging the console/system came in, bring them with you as well.
After the assessment is completed and the current market value is confirmed, our associate will present our offer on a pawn loan to you.
Click on the bottom right of the screen and you will be connected with an assistant via live-chat.  They will be able to answer any questions you have, and start the paperwork on-line before you arrive at our store, to pawn video game consoles.
Pawn Loan Terms
All pawn loans are written for 90 days.  For the duration of the loan we will hold on to the gaming gear brought in, and kept safe and secure in our locked storage facility.  You are more than welcome to come in and pay the loan in full anytime during the 90 days.  In fact, if you satisfy the loan prior to the 60th day, we will deduct a redemption discount from the amount due.
However, if you are struggling to satisfy the loan by the 90th day, come in and talk to us.  With paying only the interest accrued to date, we can rewrite the loan for another 90 days.  Because we want to help you to retrieve your property.
Once the loan's principal and interest are paid in full, we will gladly and quickly retrieve your valuables and return them to you.
North Phoenix Pawn is here to offer you a helping hand up when you need some cash and fast!  Phoenix residents know they can rely on our pawn shop to make the best offers when you pawn video game consoles!