Pawn Car Audio Equipment Fast
At North Phoenix Pawn if you pawn car audio equipment, our offers surpass the competitions.  Because we understand that when you need cash, you need as much as you can get.  So, our focus is to make the best offers based on the value that your car stereo holds.
Depending on the equipment you bring in and its condition, you can get the cash you need in minutes.  Meanwhile, we keep your car stereo and speakers in our locked facility until you pay the loan in full.  Most importantly, you can have your car stereo back in 90 days or less.  Come on in to our pawn shop and see how much we have to offer you!
Car Audio Equipment Brands You Can Pawn:
Click on the bottom right of your screen and you will be connected to an assistant via live-chat.  You can get the answers to your questions and even begin the process on-line before you arrive at our store.
Hassle Free Loans When You Pawn Car Audio Equipment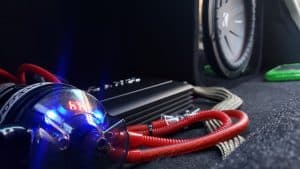 Pawn shops offer viable ways to get the cash you need with a pawn loan.  These loans are secured with the valuables you bring into our shop to be assessed.  During the assessment, our pawnbroker will examine the external condition, test all functions to ensure they work properly, and check the current market value to present you with the best offer.
When you pawn car audio equipment our pawn loan amount is based on the Loan-to-Value Ratio.  Therefore, the best thing about pawn loans, is the loan does not affect nor need your credit score.  Neither do we require proof of income, or proof of employment.  Although, you can provide these items to apply for our Preferred Loan Program, which can increase our offer and lower the interest percentage.  But, that is entirely up to you…it is not a requirement.
Tips to get the best cash offer possible when you pawn car audio equipment:
Bring in your stereo in its best possible condition to our store.
Make sure you have all connectors, wiring and accessories that came with the equipment at the time of purchase.
In addition, bring in any extra speakers, amps, et al., you bought separately, to ensure you get the cash you need.
If you still have the receipts or the original box the equipment came in, bring them too!
Our assessments are free of charge on all car stereo equipment, as well as free from any obligation to accept our cash offer.  
Car Stereo Pawn Loans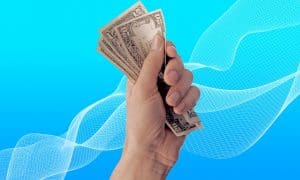 If our offer is accepted, we will need your valid and current Arizona Driver's License and some signatures.  After the agreement is finalized, we will count out our offer in cash and hand it to you.
When you pawn car audio equipment, the loans are for a 90 day period.  While we hold your equipment for collateral, it is kept safe and secure in our locked storage facility.  The same day you satisfy the loan we retrieve you car stereo and hand it back directly to you.
You are welcome to pay the loan in full at any time during the 90 days.  In fact, if you return and pay the loan in full prior to the 60th day, we will deduct a redemption discount from the amount due.  However, if you need more time, we can work with you.  Come on in and pay only the interest accrued to date, and we can rewrite the loan for another 90 days.  Because we want to help you get your car stereo back if we can.
If you are having cash problems, come see us at North Phoenix Pawn.  We offer multiple ways to get the cash you need when you sell or pawn car audio equipment and fast!