We Are the Premier Local Coin Dealer for North Phoenix
Welcome to North Phoenix Pawn, your local coin dealer and bullion buyer! We understand that buying and selling precious metals can be a daunting task, which is why we strive to provide you with professional and friendly service. Our team of experts are well equipped with skill, experience and advanced technological devices to ensure accurate assessments for all your precious metal needs.
For current Spot Prices, we have provided the following links: 
Today's Silver Price  ~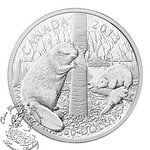 ~  Today's Gold Price Chart  ~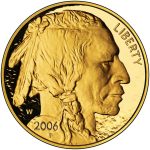 ~  Today's Platinum Price  ~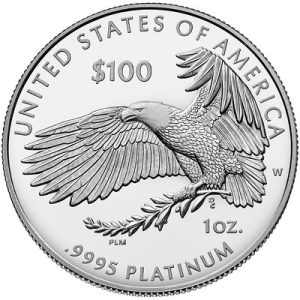 ~  
Assessing Your Gold & Silver's Value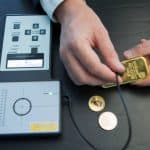 As your local coin dealer store, we offer competitive spot prices for a wide range of bullion and coins. Whether you're looking to buy or sell, we aim to provide the best value to our customers. In addition to our competitive pricing, we provide fast and friendly service, to liquidate your gold, platinum and silver bullion and coins for cash.
Our key message is to provide you with are our accurate assessments will lead to the most competitive offers from this local coin dealer and pawn shop.  In addition, to ensure the purity of your gold or silver coins, we utilize our Sigma Metalytics advice for any and all precious metals in bulk form.  This allows us to analyze and confirm their fineness marked on the coins is correct, within less than a minute. After that we move on to verify its weight.  The last step to this process is checking what the current spot price of your gold, platinum or silver.
All of these steps are to ensure that you receive the best value for your precious metals. Our team of experts is dedicated to providing professional and friendly service, making your buying and selling experience as stress-free as possible.
Bullion Coins Vs Graded Coins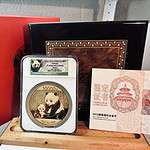 Bullion coins are coins made of gold, platinum or silver that you can buy or sell to bullion dealers, banks and pawn shops.  Their value is assessed according to the purity of the precious metal it's made of, its weight and the current spot price.
Graded coins are also made of gold, but they have been looked at and given a grade by an expert or the mint that produced them. This can make them worth more when you buy or sell them. Specially, if it is a coin that only produced a limited edition, their condition, and if they are a mint or a proofed coin. If you have graded coins, along with their packaging that is marked and/or their certificate of authenticity, will add to your cash offer, from North Phoenix Pawn, your local coin dealer!
Want to Invest Your Money In Precious Metal Coins?
We understand that everyone's needs are different, which is why we have a variety of precious metal coins and bullion to choose from.  Because bullion coins are so easily accessible and a solid investment to choose for all.  What sets North Phoenix Pawn ahead of the rest, is that we pride ourselves to be more than just a pawn shop.  That is why our offers as a local coin dealer are true to form and can be compared with national bullion and coin dealers.  Yet, we provide the security and convenience of being located in North Phoenix, and serving our surrounding communities.
Our team is always available to answer any questions you may have.  If you are seeking answers before you arrive at our store, just click on the bottom right of your screen, to reach an assistant, via our Live Chat.  You will be able to even start the process online, prior to arriving at our store!
Don't hesitate to visit North Phoenix Pawn today and see for yourself why we're the trusted local coin dealer and bullion buyer in town. Our offers are "spot on", based on accurate assessments, and professional and friendly service – all in one place.