Sell Electronics for Cash
Technology and electronics are a part of our daily lives at work and at home.  With that in mind, we are always buying the new releases, but need to sell electronics that are collecting dust, as well.  However, these are still quality electronic items that still have value that can be turned into cash.  The place to go to sell electronics is North Phoenix Pawn.
We are the one-stop pawn shop to sell any and all of your used electronics.  There is no amount of electronics that you would like to sell at once that is too big or too much!  So, why not clean out some closets, gather all your phones, TVs, laptops, et al., and bring them to North Phoenix Pawn and put some cash in your pockets!
What Items Fall Under the Category of Electronics
Here's a general list of the electronics we buy:
Apple Products – iPhones, iPads, MacBook, et al.
TVs, DVD and Blu-Ray Players
Sound Systems and Surround Sound
RC Cars and Drones
Earbuds, Headphones & Headsets
Video Equipment
And more!
Click on the bottom right of the screen for customer assistance via live-chat.  You can get answers to your questions, and even start the process on-line before you even arrive at our pawn shop!
We See the Value and Turn It Into Cash When You Sell Electronics to Us!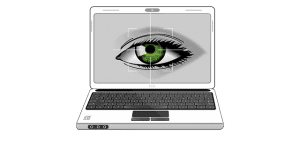 Our store is equipped with the best pawnbrokers around to assess and present an offer to you.  Our goal is that we will make an offer to put enough cash in your hands for you to sell electronics to us.  In addition, we would like you to be well equipped with what helps put more cash in your pocket.  Therefore, here are some helpful hints to ensure that our offers are the best they possible can be:
Check and make sure that your electronics hold a value of $150 or more, for us to be able to buy it.
Make sure your electronics are clean and in their best possible condition when you bring them in.
Have all the accessories, cords, adapters, et al., with the equipment.
In addition, bring along any accessories you bought separately for it.
Finally, if you still have the original box and/or sales receipt bring them as well.
The assessment will begin examining the exterior of the equipment.  After that, the item's will be plugged in, powered up and all the capabilities will be tested.  Finally, our associate will verify the current market value of your electronics, and then present our offer to you.
All of our assessments on electronics are free of charge.  Nor is there any obligation to accept the offer presented for you electronics.
Turning Our Offers Into Cash In Your Hands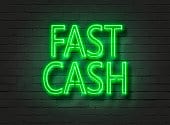 Once an offer is accepted, we will need your valid and current Arizona Driver's License and a few signatures to finalize the sale.  After that, we will count out our offer in cash and hand it directly to you.  The entire process can take as little as ten minutes before you are counting out your cash and waving goodbye.  Because we know that the time you are saved can be as valuable as money.
However, if you need some cash, but don't want to sell your electronics, we still can help you!  North Phoenix Pawn offers about the same amount of cash to pawn electronics as well.  Giving you the cash you need today, and 90 days to satisfy the loan.
Phoenix residents rely on North Phoenix Pawn to provide friendly service and accurate assessments when you pawn or sell electronics to our pawn shop!  Come on in and see what offers we have waiting for you!