Sell Xbox Series X/S for Cash in Your Hands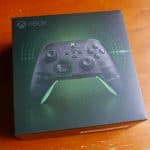 Now that it is time to punch a time clock once again, and you prefer playing games on PC, why not sell Xbox Series X/S gaming console, and put some extra cash in your pocket?  Because although you don't enjoy it as much as you did in 2021, the demand for these gaming consoles is still very steady.  Therefore, you can take advantage of their overall value remaining quite high, and put some much needed extra cash in your hands quickly!  And, there is no better place to go than North Phoenix Pawn, to ensure that you get the best offer possible, and turn it into cash quickly!
How Do I Know Where Is The Best Place to Sell Xbox Series X/S?
For over 25 years, North Phoenix Pawn has been a pawn shop Phoenix residents have come to rely on, for accurate assessments, and fast cash!  Our pawnbrokers are highly skilled and trained to assess your gaming consoles, to present the highest cash offer to our customers.  Because, we understand that just because you are needing some extra cash, that you are not willing to accept an amount that is not at least 65% of its actual value.  Anything less than that is actually more of an insult than an offer.
That is why at North Phoenix Pawn, we offer an average 70% – 80% of your gaming consoles value.  We may be a pawn shop, but what is most important to us, is ensuring that we offer the most cash possible, and then turning it into cash in your hands quickly.
Although the Xbox Series X has an abundance of storage, and the graphics are awesome, many of the games are going to be released on PC as well.  In addition, PlayStation 5's release has included more exclusive games, and has better VR support as well.  Another reason to sell Xbox Series X is that even after more than 18 months, these gaming consoles are still hard to keep on the shelves.  Therefore, their value continues to remain high, since the demand continues to exceed the supply in retail stores.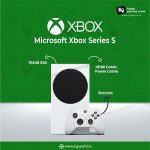 The Xbox Series S may be easier to find in a retail store, and is less expensive, it still retains its value quite well.  This gaming console was the best selling game system on Black Friday, 2021.  And if you are actually looking to sell your latest Xbox purchase, its best to sell now, while its retail value and selling power still remain high.
Helpful Hints To Sell Xbox Series X/S For The Most Cash Possible!
Make sure that you take the time to clean up the gaming console, and bring it in its best possible condition.
Bring all of the accessories that the game system came with at the time of its purchase.
If you bought any accessories (extra controllers, headset, etc.,) separate from the game console, bring them as well.
Lastly, bring the original box and/or sales receipt with you, if you still have them.
North Phoenix Pawn Turns Offers Into Cash Quickly!
Once we examine the exterior of your Xbox and plug it in to verify it's in good working order, our pawnbroker will confirm its current market value, and make you an offer.  If our offer is accepted, we will just need to see your valid Driver's License and your signature to count out the cash directly to you.  The entire process can take as little as 15 minutes or less from start to finish.  Because, at North Phoenix Pawn, we also realize that time well spent is valuable too!  That's why, if you need to sell video game consoles, bring them into North Phoenix Pawn!