Pawn Power Tools For Cash
Whether you bring in power tools from home or industrial tools, the money you've invested can put cash in your hand today. Specially when you bring them to North Phoenix Pawn.  Because we recognize true value and add up how much cash it will bring you to pawn power tools in just minutes.  They are based on the value of the tools you bring in, not on your credit score.  Therefore, the more you bring in, the more cash you'll have in hand when you leave.  In the end, you'll have 90 days to satisfy the loan, and have your tools returned to you in the same condition you brought them in.
List of Power Tools to Pawn for a Cash Loan:
Saws

Chainsaws
Miter Saws
Chop Saws
Jigsaws
Circular Saws
Reciprocating Saws
Scroll Saws

Drills
Lawn Edger
Tillers
Trimmers & Brush Cutters
Pressure Washers
Wet/Dry Vacuums
Get the Cash You Need When You Pawn Power Tools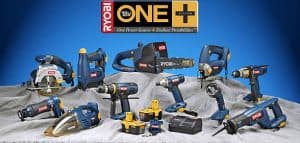 When you bring in your power tools to North Phoenix Pawn for a pawn loan, our associate will begin with our assessment, free of charge.  First, we will examine the exterior of your tools, and making sure that all the accessories are there too.  After that, your tools will be powered up and all the functions tested to ensure everything is in good working order.  Finally, our associate will verify the current market value, and then present our offer to you.
To get the best offers around when you pawn power tools, here are some helpful hints:
Make sure that your tools are clean and are in their best possible condition.
Bring any and all accessories that came with the tool at the time of purchase.
In addition, bring any accessories or attachments you bought for it separately.
Also, bring with you any sales receipts you have and the original box that they came in.  (If you still have them)
From Offers to Cash in Your Hands
Once our offer is accepted, we will need to complete the paperwork before we count out the cash when you pawn power tools with us.  To do so, we will need your valid and current Arizona Driver's License, followed by a few signatures.  Although, if you have any questions, please feel free to ask our staff member to clarify terms of the loan.  After that, we will count out our offer in cash and hand it to you.  The entire process can take as little as ten minutes from assessment to putting the cash in your pocket.
*Click on the bottom right of your screen for assistance via live-chat.  Our assistant can answer questions, and even begin the process before you even arrive at our pawn shop, to pawn power tools.
How Our Pawn Loans Work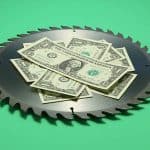 All pawn loans are for a total of 90 days.  Until the loan is paid in full, we will keep your power tools safe and secure in our locked storage facility.  You are more than welcome to satisfy the loan at any time during the 90 days.  In addition, if you pay the loan in full prior to the 60th day, we will deduct a redemption discount to the amount due.  Thereby, proving that it does pay off to pay your loan in full as early as possible.
Although, if you are finding it difficult to pay the loan in full by the 90th day, we can work with you.  By paying only the interest accrued to date, we can rewrite the loan.  Therefore, giving you another 90 days to pay it off and retrieve your power tools from our store.
North Phoenix Pawn is the pawn shop that can make the most abundant amounts offered to you and turn it into cash quickly when you sell or pawn power tools!  So, come on in and see what our pawn shop has to offer you!