Where Can I Pawn Silver?
Needing some fast cash, and wondering where you can pawn silver near me, and quickly?  Well, no need to look any farther than North Phoenix Pawn.  Located on the west side of 19th Avenue, just south of Cactus Road, we have provided silver loans for more than 25 years.  Our pawnbroker's are well equipped and experienced to assess your silver quickly, and turn it into cash.  In addition, you'll have 90 days to pay off the loan, and once again have your silver back in your possession.  Whether you have silver bullion, silver bars, silver coins or silver jewelry, North Phoenix Pawn is the best of the pawn shops that take silver, and turns it into cash in your hand!
Assessing the Value of Your Silver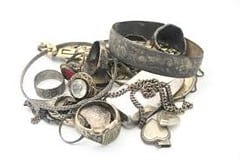 Silver's purity or fineness does not have as many degrees of being mixed with other alloys, like gold.  Silver tends to have only two.  First, what is known as sterling silver is made of 92.5% of pure silver.  The fineness of bullion is mostly made of 99.9% pure silver.  And, before an offer can be presented to a customer, it is necessary to verify its purity.  Therefore, to do this, we have two different ways to analyze the silver.  For any bulk form of silver, or silver coins, we have a Sigma Metalytics verifier to accurately determine its purity.  In addition, we have a testing kit, to analyze silver jewelry.
When you pawn silver, it's important to know how its value is determined.  Because with silver being one of the precious metals that are listed on the stock market as a commodity, and are traded on daily.  Therefore, from the time the market opens, to the time it closes, its value fluctuates from moment to moment.  However, not as much as other categories of stock that are traded.  And, while there are many different options available to buy or sell silver, North Phoenix Pawn uses the Spot Price.  Which is the sale price for a commodity at the time of the sale (and immediate delivery).
The other major factor of determining the value before you pawn silver, and are presented a cash offer, depends on the weight of the silver you have.  Which is why we have a scale specifically for measuring the weight of your precious metal.  Finally, our pawnbroker will calculate an offer based on the value of the silver that you have brought in, and present a cash offer to you to pawn silver to our store.
Pawning Silver to North Phoenix Pawn
If our offer is accepted to pawn silver for a 90 day cash loan, we will need a few things to complete the paperwork.  First, we will need you to provide a current and valid Arizona Driver's License,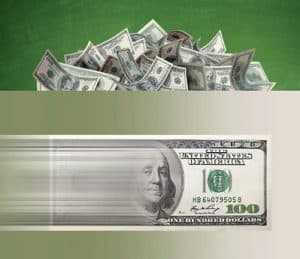 for identification.  After that, we will just need a few signatures from you on the paperwork.  That is it.  Then, we count out the offer in cash and hand it directly to you.
For the duration of the pawn loan, your silver will be tagged with a pawn ticket and stored in our safe and secure vault in the back room of our facility.  And there it will stay for 90 days, or until the loan is paid in full… Whichever comes first.
You are more than welcome to pay off the loan in full at any time during the 90 days.  There are never any fees or charges added for early payment.  In fact, if you satisfy the loan prior to the 60th day, a redemption discount will be deducted from the total amount due.  Which means, that you are rewarded for early payment at North Phoenix Pawn!
If there is ever a time you feel it's going to be a struggle to pay off the loan by the 90th day, give us a call or come on in and talk to us.  Because we will work with you, if you don't want to lose your silver.
If you have any questions before you come to the store to pawn silver, please click on the bottom right of your screen.  You will be connected to a customer assistant via live-chat.  They will be able to provide the answers you need, and even assist you in beginning the process, before you even arrive at our store!
North Phoenix Pawn is the place you want to go to pawn silver near me, and more!  For the best offers, and impeccable customer service come on down to our store, and see what we have to offer!