Pawn Xbox Series X/S
If you are needing some fast cash, you can pawn Xbox Series X/S and get the most cash possible at North Phoenix Pawn.  When you choose this route, you can get the temporary cash you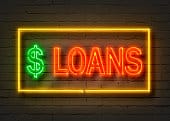 need to get you through your next pay day.  In addition, it is almost the same amount you would receive if you were to sell it, without having to completely sacrifice your Xbox Series X/S.  Rather you will have 90 days to satisfy the loan, and once again have your Xbox back to enjoy in your home once again.
Considering that the last release of Xbox was back in 2014, the Xbox series X/S had been long awaited.  And its release came at a perfect time, when the pandemic had affected the workforce greatly.  But, now as most of us have reentered the workforce, our day to day expenses sometimes exceed what we have available before the next payday arrives.  This is when pawn loans are the best to utilize instead of bank loan.
Assessment to Pawn Xbox Series X/S
As with any pawn loan, it all comes down to the assessment and an item's resale value, as to how much cash you will receive.  All of our valuations on any gaming console, games and/or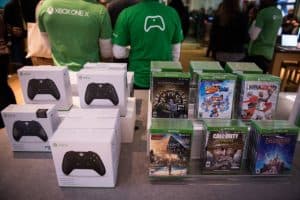 accessories is free of charge.  Nor is there any obligation to accept our cash offer.
Yet, we do have some helpful tips to get the most cash possible when you pawn Xbox Series X/S at North Phoenix Pawn:
 If you want to pawn Xbox Series X/S console, bring it in to our pawn shop in its very best condition.
 Make sure that you have all of the accessories it came with (i.e. controller, etc.,) at the time of purchase.
 Also, bring along any accessories you bought separately to enhance your gaming experience.
 If you still have the original box it came in, and/or the sales receipt, bring them along as well.
At North Phoenix Pawn, we will first examine the exterior of the Xbox console and accessories.  After that, we will plug it in, and ensure that internally, it is in good working order, and all functions work properly.  Finally, we will refer to the current market value of your Xbox, accessories and games.  With all of the necessary information accumulated, we will present you with the best cash offer possible on a 90 day loan.
Accepting Our Cash Offer to Pawn Xbox Series X
If our offer is accepted, we will need to see your valid and current Arizona Driver's License, and a few signatures.  Once that is said and done, we will count out our offer in cash, and hand it directly to you.   After that, we will keep all of the accessories and console of your Xbox Series X/S together, and place it in our safe and secure facility in back, until your return.  The entire process can take as little 10 minutes to assess your gaming console, and hand you the cash!
Terms to Pawn Xbox Series X/S
All pawn loans in the state of Arizona are for no more than 90 days.  For the duration of the loan, we will hold on to your Xbox until the loan is satisfied.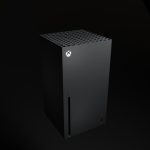 You are more than welcome to satisfy your pawn loan at any time during those 90 days, without any penalties or fees added for early payment.  In fact, if you pay off the loan prior to the 60th day, we will deduct a redemption discount to the total amount due.
However, if you are finding you need extra time, we can work with you to make that happen.  With paying only the interest accrued to date, we can rewrite the pawn loan for another 90 days.  Giving you more time to pay off the loan.  If that is not fees able for you, you can relinquish your Xbox to our pawn shop.  Thereby, relieving you from any further obligations to the loan or to North Phoenix Pawn.
When you are needing some fast cash, North Phoenix Pawn is the place to Pawn Xbox Series X/S or PlayStation 5 and their accessories!