Phoenix Pawn Shop With Best Offers
If you need fast cash, and now, you need to know there is a Phoenix Pawn Shop that you can rely on.  And of all the pawn shops in the north valley, there is no better place to go than North Phoenix Pawn.
And why is that?  Because we have been and continue to be the fast cash pawn shop serving the Phoenix area for more than 25 years, with skilled and experienced pawnbrokers, to help you turn valuable items into the highest cash offers possible!  Therefore, if you are in the 85029 area, rest assured, you can get cash on the spot, with this Phoenix Pawn Shop!
Do You Have A Short Term Cash Flow Problem?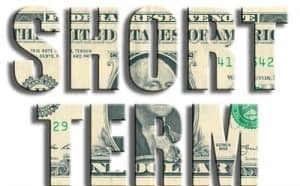 There comes a time for us all when we find ourselves in a tight spot for cash, and just need a temporary boost to get us by.  That's when your nearest Phoenix Pawn Shop can help with 90 day pawn loans.  They can provide the quick cash you need, by securing cash loans with valuable items.
This Phoenix Pawn Shop offers hassle-free loans, that do not require a credit check, proof of income, etc., like traditional lending does.  All you need is to bring down a valuable item(s) down to our shop and have it assessed, free of charge.
Once our pawnbroker examines its internal and external condition, they will verify its current market value, and present you with a cash offer.  If accepted, you will need your driver's license on hand, and provide a couple of signatures.  Once the paperwork is completed, our pawnbroker will turn the offer into cash, handing it directly to you.  The entire process can take 15 minutes or less to have the cash you need!
Your valuables are safely stored in our secured facility, waiting for your return.  You can pay off the loan at any time during the 90 days of the loan contract.  Within minutes of the loan being satisfied, your valuables will be retrieved, and handed back to you!
If you pay off the loan prior to the 60th day of the contract, it will cost you less to retrieve your belongings!  Because, we reward such early payments, by deducting a redemption discount from the balance due.
We do understand that circumstances can make it impossible to pay the loan by the 90th day.  If that does happen, please come in and talk to us!  Because we want to do everything in our power to help you retrieve your items, if we can.  Our shop can even rewrite the loan, provided you only pay the interest accrued to date on the loan.
How Else Can This Phoenix Pawn Shop Help You?
North Phoenix Pawn, in Phoenix Az., has more to offer than just pawn loans.  We are the Az pawn shop that wears many hats, because we are in the business to buy, pawn and sell valuable items!  As a result, we are the Gold Buyer in Phoenix, Used Computer Store near me, Jewelry Buyer, The place to Sell Xbox Series S, Used Tool Store and so much more!  Most importantly, if you are looking to buy an item of value, there's a likely chance, you'll find it at our shop, for a reasonable price.  And, if you need to sell valuables for cash, we will accurately assess its value, and offer you the most cash possible!
Out of all the pawn shops Phoenix has, our locally owned and operated store has the capability and capacity to present fair offers for pawn loans on custom and obscure valuables.  Because our pawnbrokers assess the risk that is taken on high dollar loans.  And we know if anyone has made such an investment, they will not only have the actual receipts to show our staff, but can define them as well.
Open Pawn Shops 7 Days a Week
If you were wondering if we are one of the pawn shops near me open on Sundays, the answer is YES!  This Phoenix Pawn Shop is open 7 days a week and our hours are as follows:
9am to 6pm Monday – Saturday
10am to 5pm Sunday
North Phoenix Pawn is the Phoenix Pawn Shop that provides you ways to save you cash when you buy quality items.  As well as offer you cash to sell or pawn your valuables.